Return to Blog
EWE GASSPEICHER GmbH plan Hydrogen projects with PLEXOS
June 21, 2022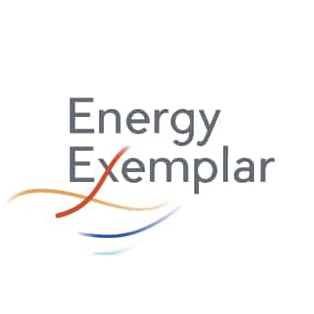 German gas storage facility operator EWE GASSPEICHER GmbH today announced a new contract with global software provider Energy Exemplar to support their extensive decarbonisation efforts.

EWE GASSPEICHER GmbH is a subsidiary of European energy and telecommunications company EWE AG, an integrated utility business covering power, gas, heat, grid, and telecommunication.
The company recently established a new business area with Hydrogen production to support the decarbonisation and electrification of the industry (cities, steel, heavy industry). Energy Exemplar's PLEXOS software was selected to provide transparency and a common language between stakeholders when it comes to integrating hydrogen into their business.

"Green hydrogen constitutes one of the key elements of achieving climate neutrality. To encourage its usage along the whole energy value chain, we need to simplify its current complexity. To this end, we will use PLEXOS at EWE to illustrate to our clients an understandable transmission path towards net zero emissions by using green hydrogen. With PLEXOS, we are able to capture the whole energy value chain and can simultaneously focus on each client individually, independent of their position in the market. Hence, PLEXOS can support the transition of Germany towards climate neutrality by 2045"

- Tobias Moldenhauer, Head of Hydrogen in Business Unit 'Large Scale Storage and Hydrogen' at EWE GASSPEICHER GmbH
A modelling team within the business development department has been set up over the past months to plan and deliver hydrogen projects using PLEXOS. The software allows the team to digitally replicate energy markets, considering constraints such as local policies, to build models and run scenarios to find optimal solutions for EWE GASSPEICHER GmbH's clients.
As such, the energy modelling platform will support EWE GASSPEICHER GmbH's Hydrogen business across various use cases, including strategic project identification through running project options and technologies against defined market scenarios and demonstrating commercial pro´s and con´s.
"We are delighted to welcome EWE GASSPEICHER GmbH as PLEXOS users as Hydrogen continues to dominate energy conversations. With their decades long gas expertise, facilities and trained specialists, EWE GASSPEICHER GmbH are well positioned to play a leading role in Europe's energy transition. With the rise of renewables, the need to end reliance on fossil fuels and the goal to ensure reliable and secure energy supply, modelling green Hydrogen is becoming increasingly important. We look forward to supporting EWE GASSPEICHER GmbH's journey with our PLEXOS software, implementation and training"

- Michael Schneider, Senior Vice President, Head of EMEA at Energy Exemplar
---
About EWE GASSPEICHER GmbH: EWE GASSPEICHER GmbH is a leading German gas storage facility operator in Europe, offering management, construction, installation, repairs, maintenance, and related services.
EWE GASSPEICHER GmbH is a subsidiary of EWE ENERGIE AG created in 2012, when its gas storage division was transformed into an independent entity.

About Energy Exemplar: Energy Exemplar develops and supports PLEXOS, the market leading integrated energy simulation software. Along with electric power, water & gas datasets, users can digitally replicate real-world energy markets to deliver crucial forecasting. From short-term analysis to long-term planning studies, PLEXOS helps to inform trading, generation scheduling, capacity expansion and market analysis across industry sectors.
From their regional HQs including the US, Europe, North and South America and as well as Asia, Energy Exemplar helps 450+ customers, comprising a large share of the world's top energy market stakeholders, across over 60 countries analyse scenarios for the most accurate outcomes while supporting their organisational and digital transformation.