Return to Blog
Leveraging Monte Carlo Simulation in PLEXOS Reduces Gas Portfolio Risk
October 27, 2022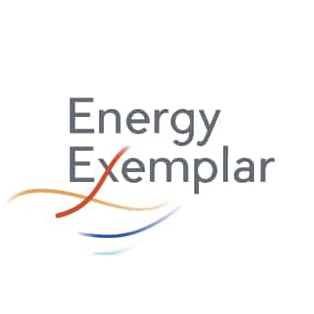 Leveraging Monte Carlo simulations in PLEXOS, CenterPoint Energy finds adding hedge gas to their portfolio reduces price exposure risk.
Company: CenterPoint Energy
CenterPoint Energy is a US-based domestic energy delivery company, including electricity and natural gas distribution and energy services operations. Headquartered in Houston, Texas, CenterPoint Energy has 9600 employees and has been providing natural gas to more than 4.5 million customers for 140 years across eight US states.
CenterPoint Energy's goal is to provide a diverse gas supply portfolio. This includes having an appropriate combination of gas supply, contract storage, and hedging instruments, while balancing reliability, reducing price volatility, and maintaining a reasonable price for customers.
Challenge: Software Fit for a Modern, Evolving Industry
CenterPoint's gas supply group is tasked with moving gas from the wellhead to the city gate. This task includes forecasting, purchasing, scheduling, and administration activities.
Michael Yang is the Manager of CenterPoint Energy's gas supply planning group, who oversee demand forecasting, capacity planning, and regulatory reporting. The group had been using an optimization program for many years. However, they found that its limited functionality no longer met their needs for sophisticated Monte Carlo simulations and hedging product analysis. The incumbent program's interface no longer supported updates, the software was not compatible with the newest Windows operating system, and the system lacked new functionality. Their existing solution was becoming obsolete. CenterPoint Energy needed a sleek, modern, and reliable optimization software to conduct forecasting and modeling with confidence.
Solution: Energy Exemplar's PLEXOS Gas
After conducting an industry-wide search, CenterPoint Energy selected PLEXOS as its preferred resource forecasting and optimization tool.
"CenterPoint was impressed with the level of investment and the flexibility of Energy Exemplar's PLEXOS to meet the current requirements for gas restocking planning, including modeling of our physical hedging programs and the support of operational and economic risk analysis," Yang says. "We are confident that PLEXOS can help us meet our need for an energy industry that is rapidly evolving in policy, impact analysis, emissions, and RNG."
The group discovered that Energy Exemplar's PLEXOS had several key differentiators, including:
State-of-the-art software
Intuitive and user-friendly interface
Powerful functionality
Easy set up and customization
A top-notch team behind the product – from technical support, development, implementation to account management
Online training specific to gas
After completing Energy Exemplar's online training materials and collaborating with the technical support, development, and account management teams, CenterPoint began leveraging the power of PLEXOS. They have been using the software for over a year and have performed informative and meaningful simulations resulting in actionable insights.
Results: Minimizing Price Exposure with Monte Carlo Simulation and Hedge Gas Products
To protect the organization's portfolio from price spikes, Yang's group performs Monte Carlo simulations to determine the optimal portfolio product supply mix. The purpose of a Monte Carlo simulation is to identify the optimal solution from all outcomes. It assumes perfect oversight for each stochastic sample, then computes the optimal solution for each number of possible stochastic samples independently.
CenterPoint wanted to understand the price outlook of gas from April 2021 to January 2022, so the gas forecasting group leveraged the power of PLEXOS to model all its service territories with a PLEXOS 1500 Price Monte Carlo simulation.
Performing this Monte Carlo simulation provided CenterPoint with an idea of the price outlook for the coming year alongside insight into how often and how likely it is that specific pricing will occur. Once the initial simulation was performed, the group used a resubmit function to enhance the model and determine the combination of indexed price gas and hedged gas to use to minimize risk. They performed an optimization study of the entire winter season gas cost to understand pricing exposure with and without hedge gas. The intuitive interface of PLEXOS allowed CenterPoint to swiftly add complexity to the model and observe different combinations of quantities.
The results of the Monte Carlo simulation demonstrated that a combination of index priced gas and hedge gas provides better protection against a high spike in gas prices. CenterPoint anticipates using PLEXOS in the future to enhance their hedge product modeling capabilities across a wider service area.
"PLEXOS is really easy to learn, and it's really easy to set out with the models. It's very easy to update and make modifications. I'm very impressed with the powerful tools PLEXOS offers, especially on Monte Carlo simulations," Yang says.