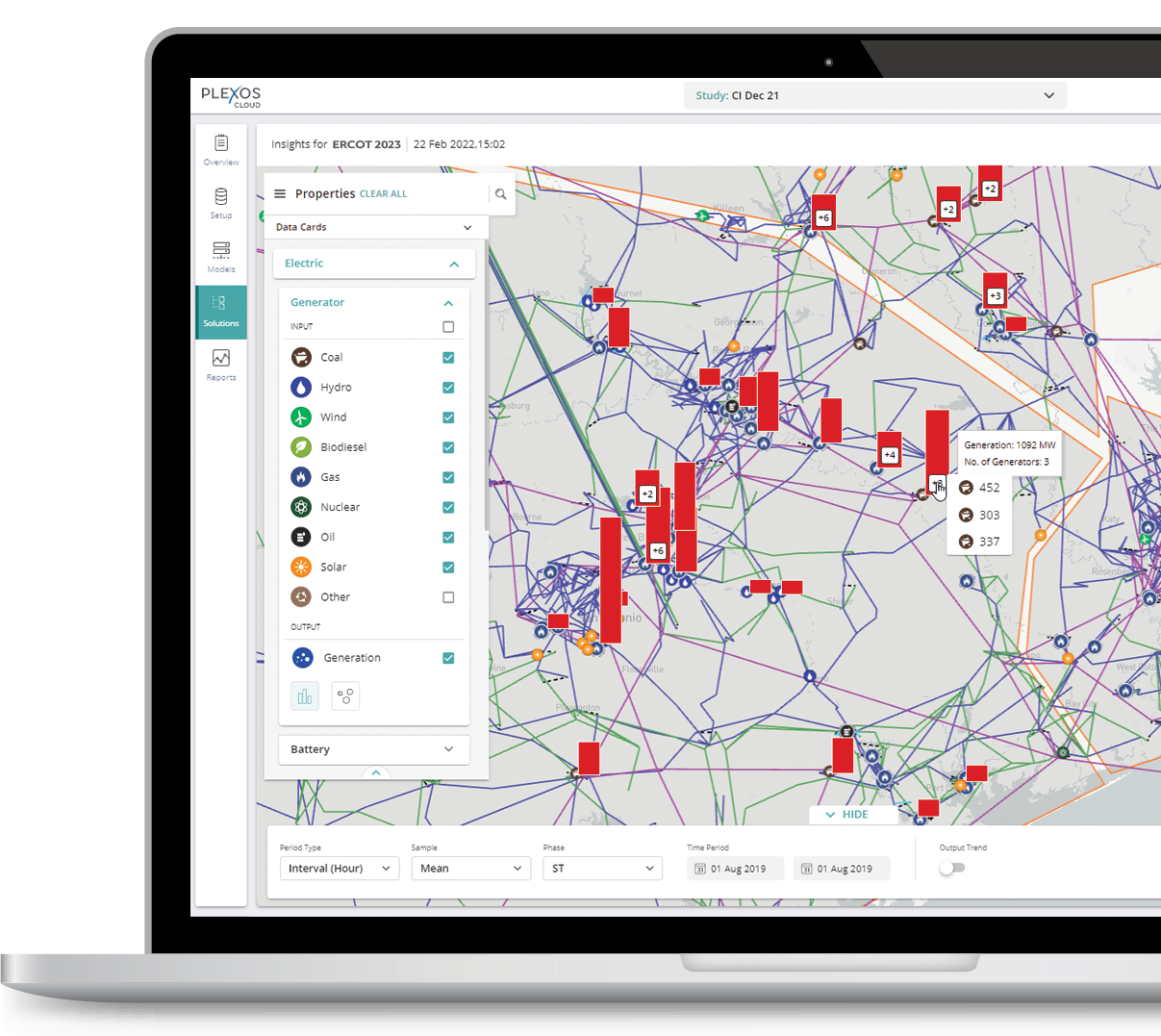 PLEXOS for
Financial Services
PLEXOS® is the world's most powerful data analytics suite designed for energy traders, investment bankers, commercial lenders, private equity investors and portfolio managers in power, natural gas and renewables markets.
Risk management

Improve returns

Faster decision making

Market insights

Asset valuation

Price forecasting
Energy Exemplar supports the financial industry with internationally recognized software tools that provide deeper, more robust insights into the energy market than ever before possible.
With over 450 customers in 68 countries, including independent system operators, utilities, regulators, developers and financial institutions, Energy Exemplar has become integral to the success of the daily functioning of the natural gas and power industries as well as the capital markets that support them.
"Something that set PLEXOS apart was that, in comparison with other modelling solutions, it is able to go into great detail and optimization can be easily fine-tuned.

It is also flexible, which with a market that changes as fast as the trading market, allows us to be agile. We can modify and configure models and datasets to our requirements, giving us deep insights into the market
- Patrick Sallee
Trading Analytics at Mercuria
Energy Solutions for Financial Services
Private Equity
Before using PLEXOS, many private equity firms were frustrated assessing energy investment valuation, sizing, placement, and timing. Investment teams were overwhelmed by inefficient and costly deal-screening processes. Battery investments were especially problematic to understand. PLEXOS enables private equity firms to allocate capital more effectively and improve investment outcomes.
Commercial Lending
Our clients lend with more confidence while taking less risk. PLEXOS helps them better understand project risk and more firmly grasp exactly how merchant revenue streams and cash flow are impacted under real-world, highly-stressed scenarios. Understand how a project you are considering a loan for will fare under Black Swan conditions. PLEXOS has you covered.
Banking Commodity Services
Without PLEXOS and best-in-class market data, creating innovative structuring and hedging solutions can be a challenge. Inaccurate price forecasts can break major investment decisions for your clients. Our banking clients tell us they are more innovative, reliable and insightful when using PLEXOS to advise and service their clients.
Hedge Fund Commodity Traders
Commodity investors using PLEXOS have more insight into timing, direction and magnitude of natural gas and electricity price movements. As a result, they generate greater profit and take less risk. Utilizing our natural gas and electricity datasets saves them time and money, leaving the task of managing, updating and QC-ing data to our team of experts.
Investment Banking
Your investment banking team has unparalleled relationships, but that is only half the equation for success. PLEXOS gives you more unique insights which in rapidly evolving and volatile natural gas and power markets, can be elusive. Investment banking teams utilize PLEXOS to win more business more often.