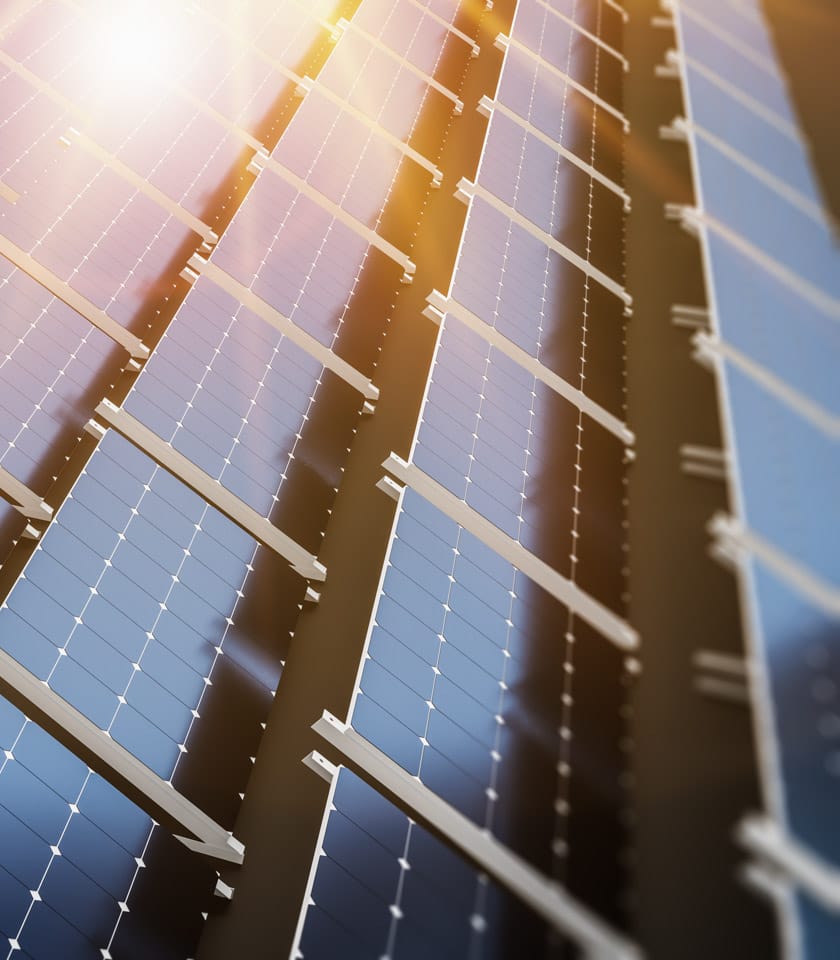 Aurora Forecasting Software
New paradigm shifts toward renewable generation and the repowering of the world's grid are driving a power generation and investment renaissance. Given the complexity and the various uncertainties, you need a model that is fast yet comprehensive and consistent.
With your market knowledge and Aurora's speed, robust algorithms, and flexible design, you'll have what you need to answer the most important questions. Aurora gives you the power to quickly bring in your data, evaluate countless scenarios with fast simulation times, and automate insights with reports and charts.
Power Market Price Forecasting

Optimized Resource Expansion

Energy Portfolio Analysis

Power Market Risk Analysis
Talk to an Expert
We really love Aurora. I've modeled for 20 years and used all of the tools on the market and this is top-of- class in terms of modeling capability and ease of use.
Manager, Portfolio Analysis of
Leading U.S. Power Company
Fast, Transparent, and Easy to Use
Aurora's cutting-edge algorithms give its dispatch engine both robustness and exceptional speed. At the same time, state-of-the-art software design provides parallelization options and advanced automation capabilities to utilize computing resources without human intervention. Unlike other modeling toolsets, Aurora gives you easy access to interim results (view results mid-simulation), including resource operation details, marginal resources, flows between zones, and reserve margins, enabling you to quickly evaluate the effect of your latest data changes on results.
Aurora scripting exposes its data and functionality so programmers can automate data input, update values mid-simulation, retrieve results, and batch process as many simulations as desired.
Aurora provides easy-access and analysis of the simulation results with fully customizable outputs and queries, in addition to many diagnostic reports, to help you quickly gain insight from your simulations.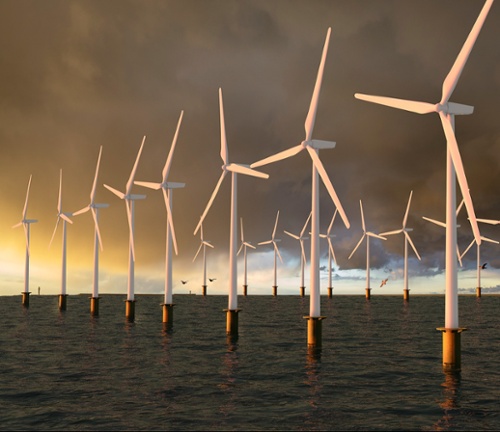 Case Study
Modeling the importance of offshore wind generation for Connecticut and New England states with Aurora

Easily Integrate with Existing Workflows
Capabilities such as linking with Excel, importing from other databases, scripting to automate data entry, and computational data sets (CDS to automate pre- or post-processes) all enable easy integration with any process. Integrations further include web-based data sources and other subscription services.

Comprehensive Output Reporting
Aurora provides numerous unique types of zonal and nodal output tables. Results are available at a sub-hourly, hourly, daily, monthly, and yearly level. What is included in the results is fully customizable, and queries and quick views make it easy to run the same reports on all your simulations. Outputs also include powerful diagnostic detail for long-term, zonal, and nodal simulations to better understand the results.

Enhanced GIS Visualization
Aurora includes a powerful GIS display to visualize bus‐level results for nodal simulations. It can produce heat maps for various outputs, including all three components of LMPs: marginal energy costs, congestion, and losses. Furthermore, Aurora displays loss penalty factors and loss sensitivities. Users can instantly see how system losses would change with respect to a net injection at a given bus. Results are available by time period and condition (e.g., on‐peak)

Increased Productivity and Ease in Managing Multiple Projects
Quickly and effectively use proprietary assumptions to create a robust set of scenarios and results for decision-makers. Aurora's Project Scheduler provides multiple concurrent simulation runs in a single interface. Multiple scheduled projects can run in the background across multiple servers and you can see them all from a single place.

Comprehensive, Ready-to-Run Datasets Save You Time and Effort
Aurora is offered with some of the most comprehensive and meticulously researched datasets available. Expressly created for modeling power markets, the North American (covering WECC, EIC, and ERCOT) datasets come ready to run and are updated yearly. Our team of analysts scours national, regional, and local sources for relevant detail on all major drivers affecting dispatch and market prices, such as:
Long Term Capacity Expansion (LTCE)
Generating Unit Detail (including renewables)
Hydro Energy and Constraints
Emissions Rates, Limits & Prices
Spinning & Operating Reserves
Nodal & Zonal Transmission
Flexible System Definition
Online Data Documentation
Renewable and Battery storage modeling
Aurora is the ideal tool to assess the impact of new and existing wind, solar, and other intermittent generation sources. The model's robust dispatch logic captures and reveals the resulting changes in generation, imports/exports, reserve levels, and prices. In addition, Aurora's long-term capacity expansion logic accommodates intermittent resources and includes many features that enable convenient future-build-out scenario testing and comparison.
Unlike other tools on the market, Aurora gives you unlimited flexibility to define generator types and constraints enabling you to analyze emerging technologies at will.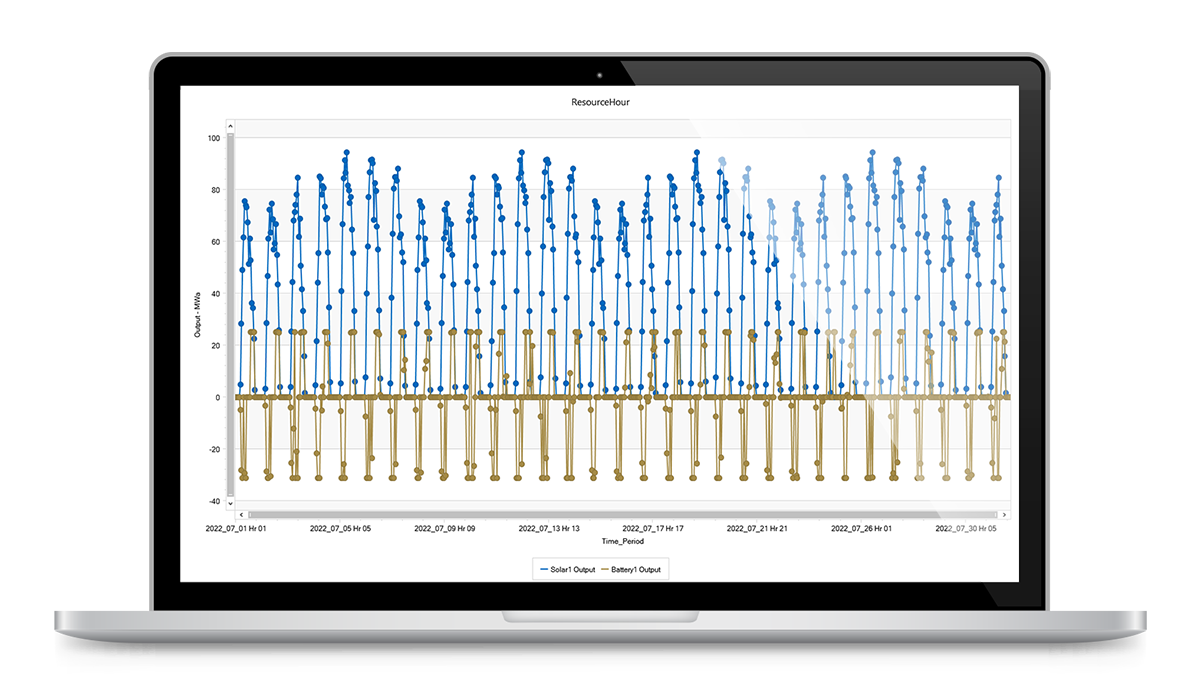 Long Term Capacity Expansion
Aurora's Long Term Capacity Expansion functionality provides a powerful analytical framework from which policy measures, market rules, and changes in market fundamentals may be analysed and more generally considered.
System-wide and/or Regional Resource Expansion Plans
Aurora's advanced dispatch logic uses market economics to determine the long-term resource position. Aurora's recursive optimization process identifies the set of resources with the highest and lowest market values to produce economically consistent capacity expansion and retirement schedules.
Aurora forecasts price and dispatch using hourly demands and individual resource operating characteristics in a transmission-constrained, chronological dispatch algorithm. This makes Aurora ideal for determining the economic value of each unit over time.
Aurora is the only model that chooses from new resource alternatives based on the real levelized Net Present Value (NPV) of hourly market values. Aurora compares those values to existing resources in an iterative process to optimize the set of new units.

Capture Impacts of RPS, Emissions, other Constraints
Model non-fundamental constraints like mass and rate-based emission limits, RPS targets, and reserve margin targets. Aurora's robust LTCE logic will optimize the generation mix while allowing users to understand impacts of these constraints.

No Limits on Generator Types & Options
The full set of standard operational and cost parameters for new and existing resources are considered in the LTCE, providing a robust framework from which to evaluate different technologies types (baseload, RES, storage, demand side, etc.), as well as different cost and incentive profiles.
Portfolio Analysis
Aurora's Portfolio functionality utilizes market fundamentals and advanced dispatch logic to give energy executives, developers, and resource planners a unique and accurate view of a portfolio's value.

Resource & Portfolio Valuation
Portfolio capability is a post-process reporting option that allows entities to focus on the performance of their resources and/or contracts to serve a load profile or against the market if no load is defined.

Power Costing & Market Exposure
Aurora will calculate net power costs and system costs for individual resources. Markets, developers, and utilities can use this capability to easily determine how to position a contract or value a new resource (or acquisition) in the market.

Analyzing Complex Contracts & Portfolio Options
Over 35 contract types are available to model contract purchases and sales. A variety of variables can be added to a contract or to a combination of contracts for more complex agreements.

Input Forecast Prices
Use Aurora's generated price forecast or specify a specific set of electric prices by zone. Run portfolio or resource analysis using input forward electric prices rather than Aurora's price forecast.
Interested in even more capabilities?
Extend Aurora to the Cloud.
AURORA Cloud Workspace extends the powerful modeling and simulation capabilities of AURORA desktop software, giving you the flexibility and computing power of the cloud. You can now access AURORA from anywhere using a web browser. You can choose to run small or large studies in short- and long-term time increments. With Aurora 14, users can harness cloud computing by parallelizing Aurora runs across years by spreading the computational load over machine cores. Easily divvy up your computing power by Study Cases or Risk Iterations for faster throughput.
With adaptive cloud and SaaS deployment models, Aurora Cloud can align with your IT and digital transformation initiatives as you harness new computing, simulation, data analytics, and automation technologies.
With Aurora Cloud Workspace customers can choose a stepped approach to cloud computing capabilities. Use a hybrid or full cloud approach, depending on your needs.

Add the compute power of cloud to your existing Aurora desktop software.

Run complex simulations while reducing simulation times.

Collaborate with colleagues securely from any location.

Aurora Cloud runs on industry-leading IaaS cloud providers using the highest levels of security and compliance.