Return to Blog
Bolstering Uzbekistan's Renewable Power Generation
February 28, 2022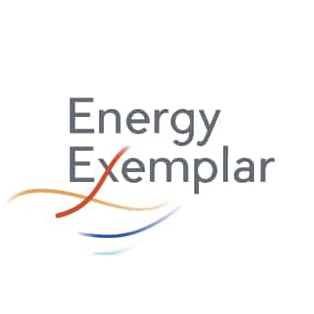 Uzbekistan, a landlocked country in Central Asia of around the size of California, with a population of approximately 34 million, is rich in natural resources, including natural gas and precious metals. While nearly eighty percent of the country is arid desert, the country is also well endowed with solar and wind resources.
Modernizing Uzbekistan's Energy Grid
Past policies from the former Soviet Union followed by an isolationist policy until recently left the country with an outdated and creaking energy infrastructure. The year 2016, with the election of Shavkat Mirziyoyev as President, marked the start of Uzbekistan's energy industry transformation as the country opened up and embarked on a plan to stabilize its currency, control inflation, and attract foreign investment.
Planning for the nation's energy future and shifting towards green energy has been more complex for Uzbekistan than other nations. The country's electricity grid is closely linked to that of its northern neighbors, which has meant that the system operator has been nervous about introducing variable renewables.
Planning the Energy Transformation with PLEXOS
In 2018-19, Mott MacDonald, as the lead consultant and technical advisor to Asian Development Bank's technical assistance program, used PLEXOS to deliver the Government of Uzbekistan's power sector master plan to 2030. PLEXOS was selected because the country's goal was to reduce its reliance on natural gas while increasing renewable energy generation over the next 20 years. Some of the key objectives included development and capacity expansion; the modernization of old infrastructure, including through new technologies such as Combined Cycle Gas Turbines (CCGT) and energy storage; accelerating decarbonization; increasing reliability of supply; reducing cost and identifying investments for IPPs.
PLEXOS was used to model both least-cost generation expansion and production cost optimization. The results indicated that renewable energy capacity, particularly wind and solar PV, should be bolstered substantially to reduce the cost of supply. PLEXOS models helped identify renewable resources to bring reliable, low-cost power. Additional sets of short term (ST) runs for specific modeling of ramp issues for renewables as well as interactions between power station demand for gas and the gas network were carried out. Finally, to maintain system stability, energy storage technologies were examined to augment and mitigate the renewable generation options selected in the analysis.
The ability of PLEXOS to drill down into the details across the breadth of variables gave stakeholders in Uzbekistan the confidence in the modeling results to adopt the plan into national energy policy. As a result, in 2019, the government adopted the power sector master in its 'Concept Note for Ensuring Electricity Supply in Uzbekistan in 2020-2030'.
"We are pleased that our least-cost generation and transmission planning was able to identify the benefits of introducing variable renewable energy that can harness an abundant indigenous and renewable energy resource. It is clear that alternative, clean power will play an important role in the future of energy for Uzbekistan."

Christian Kaufmann,

- Lead Modeler at Mott MacDonald

Significant Results to Date
Since the 2030 plan was adopted, the Ministry of Energy, in cooperation with the Ministry of Investments and Foreign Trade, PPP Development Agency, WB, IFC, ADB and EBRD, has signed 16 PPAs with various international private power producers. The World Bank has approved $380 million in credit to aid Uzbekistan to update its electric grid. And the Government's Ministry of Energy has launched a successful number of tenders for a 300-MW solar project in the southwest, 200-MW solar project in the south, 400-MW combined solar projects in Jizzakh and Samarkand regions of Uzbekistan based on the analysis of PLEXOS with more opportunities to come.