Return to Blog
Top 10 Reasons to Choose Energy Exemplar
September 15, 2021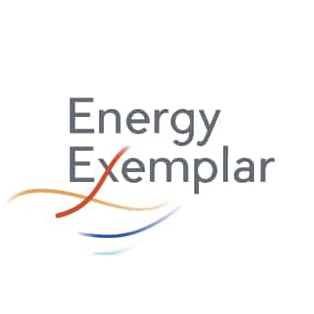 1. Largest Global Customer Base of Energy System Simulation Software
Our customer base across 60 countries gives us the advantage of serving different types of businesses with multiple business needs. Our product capabilities are scalable and have proven success globally.
2. Largest Dedicated Energy System Simulation Software Team
With the largest global development team in the industry, we're dedicated to delivering best-in-class products and continuous improvements. Our support team is also a key element for a successful customer experience which is why our staff dedicated to supporting our customers is the largest in the industry.
3. Passionate Commitment to Customer Success
When you become an Energy Exemplar customer, your journey is just beginning. We take training to a whole new level. You'll have access to formal training and implementation programs, certification programs, and online learning platforms to facilitate and encourage you to gain a deeper knowledge of our products and solutions.
4. Constant Innovation & User Collaboration
As a company, it's our commitment to you to deliver the best technology in the energy industry and a part of that is working within our community to build a sustainable future. We work with research laboratories and academic organizations to help ensure a steady inflow of our young workforce. We host an annual User Group Meeting to connect our community and it's a forum for customers, industry experts, solution engineers to meet and discuss product vision and innovation for the future.
5. Unified Energy System Model – One Engine for Everything
Energy Exemplar continues to bring you everything on one engine. PLEXOS is the only solution on the market that offers short, medium, and long-term optimization. This offers our customers several benefits including a simplified IT architecture, improvements in collaboration, reductions in data errors, and an overall increase in productivity and efficiency.
Our solution includes zonal and nodal modeling, DCOPF transmission analysis with integrated AC-PF, simultaneous optimization of multiple commodities, capacity expansion modeling, and security-constrained unit commitment (SCUC). The SCUC algorithm in PLEXOS computes factors in any defined contingency to monitor and enforce constraints. The resulting dispatch reflects actual system operation more accurately.
As a full market simulation system, you will receive realistic operating decisions, accurate costs, lower risks, and higher profitability resulting in a detailed portfolio all on one platform.
6. Comprehensive Simulation Data Sets
Our team of data scientists is collecting, cleaning, and analyzing power systems data across multiple regions to ensure comprehensive and commercial simulation data sets.
7. Speed, Fidelity & Scale
We're running the largest models in the industry with extensive parallelization and automated stitching. Our modeling techniques and mathematical approach are uniquely positioned to model the largest models in the industry. By using the same mathematical approach as the central market operators, we deliver accurate modeling, forecasting, valuations, and dispatch decisions.
8. Cloud Platform Option
A cloud-based platform option gives our customers a flexible deployment model that is scalable and secure. Cloud options allow customers to maximize computer processing power at a much lower cost than traditional hardware leading to an overall Lower Total Cost of Ownership.
9. Full Co-Optimization
With our solution, you have the ability to consider multiple commodities at once allowing for optimal arbitrage between them. Co-optimization of capacity, transmission expansion, generation expansion, gas infrastructure expansion, and storage expansion are available through our sophisticated modeling and mathematical approach. As a customer, you also have the flexibility to add defined constraints without modifying code to meet unique modeling requirements.
10. Modeling Advantages
An exclusive capability in our software allows for sub-hourly and sub-minute resolution for those operating in a real-time or hourly market. We provide comprehensive stochastic modeling and optimization across all simulation phases.