We've upgraded the Executive View in PLEXOS and PLEXOS Cloud to address the needs of strategic decision-making that depend on accurate analyses and effortless report sharing. These improvements are tailored to enhance efficiency for Analysts and offer clear, actionable insights for decision-makers in our client organizations. Key features include streamlined View Management and innovative tools like the Command Line Interface and Excel Add-in, empowering Analysts to manage, publish, and present insights with greater ease and precision.

Executive View
We have enhanced the Executive View to facilitate easier sharing of reports with key decision-makers within our clients' organizations. Including new features aimed at enabling Analysts to manage these Views with greater efficiency.
View Management Enhancements
Analysts can now access a complete list of Published Views within a Study by navigating to the 'Views Tab' on the Overview page.
All listed Views are available to any Analyst with access to the Study within the Tenant
By clicking on a View name in the View management grid, Analysts can open that View in a new browser tab.
Editing and duplicating Views is straightforward, with options for both available directly within the View management grid.
Command Line Interface (CLI) Developments
Analysts now have the capability to publish Views alongside Solution reports using specific CLI commands.
Default User Settings
When an Analyst creates a new View, they are automatically included in the users list. This allows them to preview the View as it would appear in the Executive View, ensuring it meets the needs of the executives.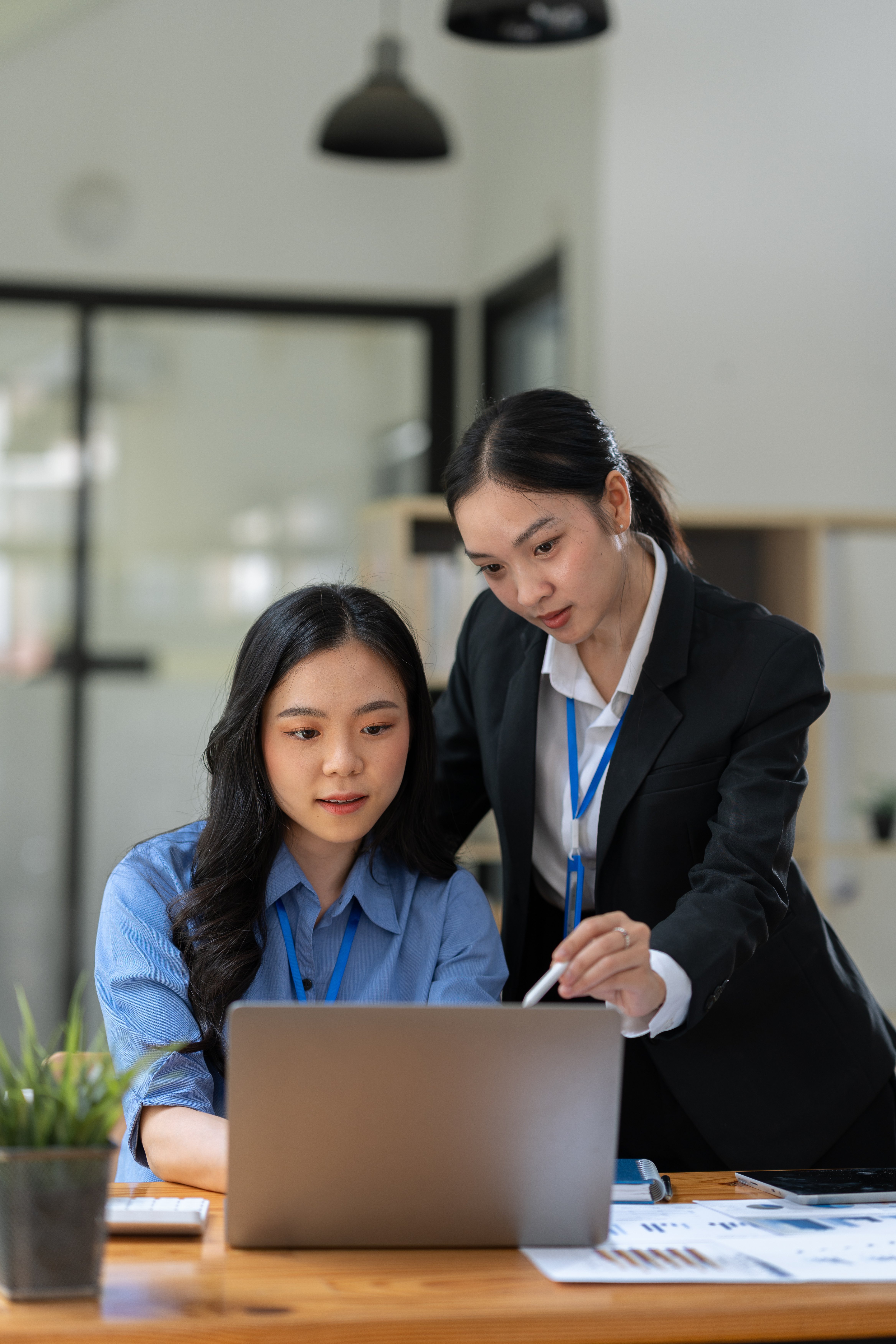 Excel Add-in
The Excel Add-in now features an improved Template Builder interface that enables users to interactively construct and modify templates for synchronizing input database properties from their PLEXOS Cloud studies directly within an Excel workbook.

Users can browse the Property Tree to access the System and Simulation classes, selecting the desired Attributes, Properties and Memberships to synchronize in the workbook.

Those who are already familiar with PLEXOS will recognize the Property Tree from the PLEXOS Desktop application and will intuitively know where to locate the classes and properties. The Template Builder simplifies the process of creating and editing Input Data synchronization templates, eliminating the need to remember property names. This user-friendly tool allows for quicker template creation, reduces the risk of input errors, and requires only a few clicks to operate.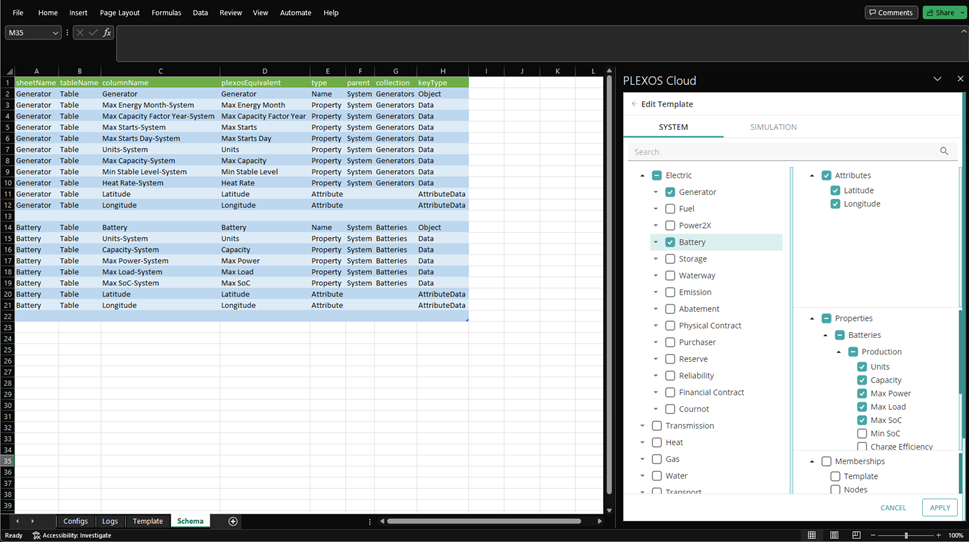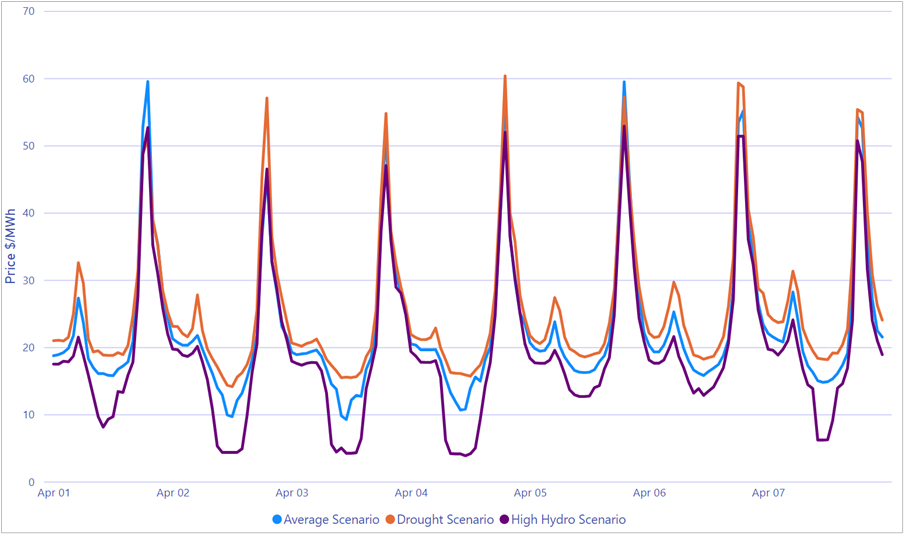 PLEXOS Insights for Traders - GB
A fully calibrated fundamental model for short-term traders in the Great Britain (GB) Market delivered via dashboard and API. The scenario-based approach allows traders to adjust sensitivities based on their own proprietary assumptions. Packed with crucial reports such as cross-continent price correlations, portfolio analysis, and unit-level stack models, the trader has the ability to dive into granular detail. A key differentiator is the effort placed on modeling Europe. The GB model fundamentally models interconnected markets such as Germany (DE), France (FR), the Netherlands (NL), Belgium (BE) and Austria (A). Additionally, it incorporates Flow-Based Market Coupling (FBMC), which has resulted in market-leading accuracy.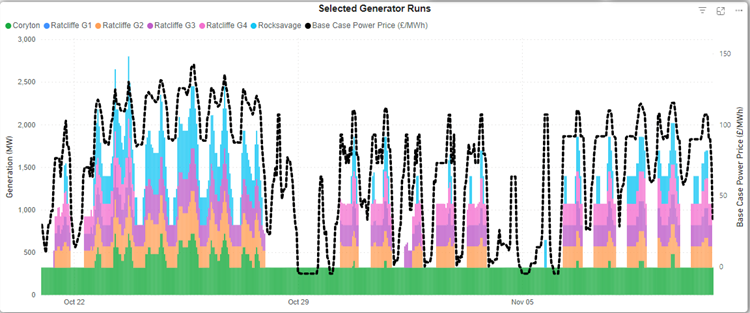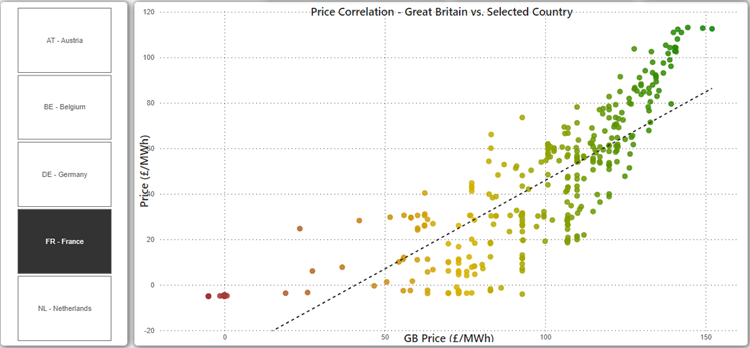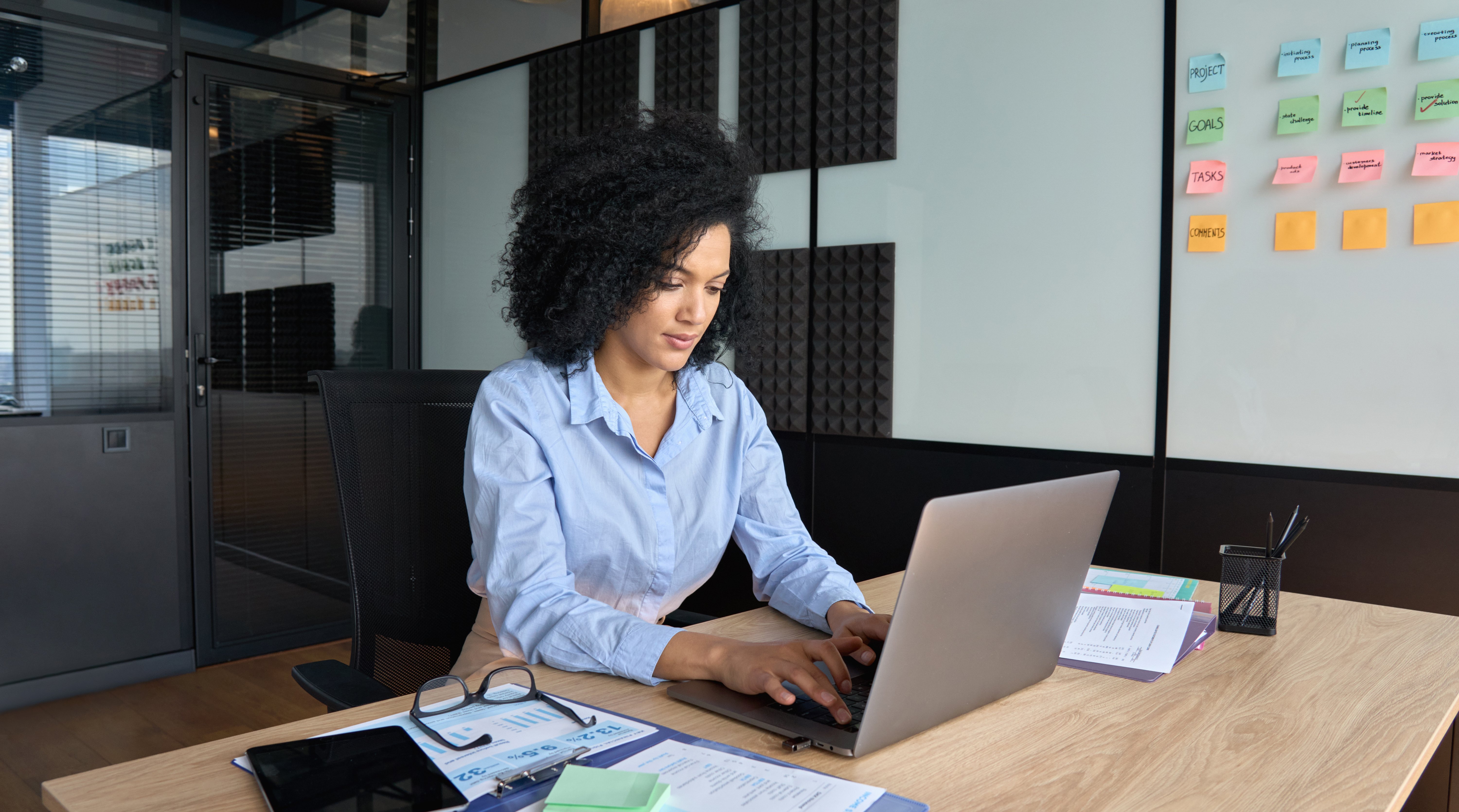 Datasets
With the release of Energy Exemplar's co-optimized datasets in Europe, users can now model the entire energy value chain from the extraction and transportation of natural gas through to the end use of electricity. These datasets include the first ever analysis of the hydrogen system as it becomes a vital component of the energy mix. Through the integration of various energy sectors, we ensure simultaneous optimization and analysis, crucial for long-term storage solutions and maintaining system reliability during the rise of renewable resources.
Our approach leads to enhanced precision in price forecasts and operational efficiency, especially in response to fluctuations and varied scenario analyses. Additionally, our dataset is instrumental in forward-looking investment analysis, aiding in the evaluation of hydrogen storage investments, potentially reducing capital expenditures and lowering energy rates for a more economical and sustainable future.
Start planning with PLEXOS today
With an energy modeling platform that's more customizable, more connected, and provides more insights than ever before. Make the switch to PLEXOS today.

We love it when our blogs come from specific people but often it's a team effort. These blogs are written by the numerous outstanding people at Energy Exemplar.