Return to Blog
Flexible PLEXOS Cloud Bundles Tailored to your Energy Simulation Needs
July 21, 2023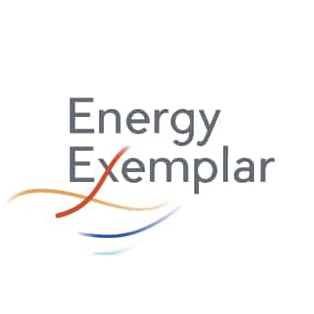 In today's fast-paced and ever-changing energy industry, businesses are constantly seeking innovative solutions to stay ahead of the curve. The integration of cloud services in modeling and simulation, coupled with advanced analytics capabilities, has become a necessity to tackle the industry's growth and complexity. At Energy Exemplar, we understand the challenges faced by different businesses, and that's why we have introduced our new flexible PLEXOS Cloud Bundles, designed to cater to your specific energy simulation needs. Our two new bundles are:
Simulate: Cloud simulation for virtually unlimited scale
Analytics: Scalable cloud simulation plus visualization and analytics tools for the ultimate experience
Necessity of Flexible & Scalable Compute Resources
The energy simulation landscape demands powerful and scalable computing resources to handle complex models and data analysis effectively. With traditional on-premise solutions, businesses often face limitations in terms of accessibility, version control, and computing efficiency. By adopting cloud-based simulations, companies can unlock the potential of centralized storage, ensuring seamless accessibility and usability from anywhere in the world. Streamlining the change management and versioning process becomes a breeze when securely storing your models in our cloud, paving the way for optimal computing resource utilization, driving innovation, and achieving business objectives with greater efficiency and effectiveness.
We Provide Solutions that are Unique like our Customers
Every business has unique requirements and challenges when it comes to energy simulation. A one-size-fits-all approach may not address the diverse needs of different organizations. We recognize that each customer is distinct, with varying priorities and simulation workloads. Thus, it's essential to offer tailored solutions that cater specifically to these distinct needs.
Unleashing Simulation Potential
Each bundle has been carefully crafted to address the specific challenges faced by various businesses in the energy industry. By offering multiple options, we ensure that our customers can find the perfect fit for their simulation requirements.
Bundle 1: Simulate is the ideal comprehensive entry-level solution for those seeking robust cloud-based simulations, version control, collaboration, and auditing capabilities. It caters to businesses transitioning to the cloud, facilitating a smooth conversion process. Simulate solves the challenges of limited accessibility, version control issues, and lack of collaboration that often occur with on-premise solutions.
With Simulate, you can enjoy the flexibility and scalability of cloud hardware, secure model storage, and seamless sharing. The enterprise-level hosting, security, maintenance, and third- party audits ensure peace of mind for our customers.
Bundle 2: Analytics is designed for those looking to take their energy simulations to the next level. It includes everything in Simulate and enhances output analysis with map-based visualizations, configurable reports, and Excel integration. Analytics addresses the need for more powerful data analysis and improved communications with integrated and configurable BI Reports.
With Analytics, you gain access to direct data editing and query output in MS Excel, streamlining data manipulation and analysis. It is the ideal choice for those who require deeper insights and advanced reporting capabilities.
Benefits of PLEXOS Cloud Packages
PLEXOS Cloud Bundles provide unparalleled flexibility and scalability to meet the evolving needs of your organization. The usage-based pricing model allows you to pay for exactly what you need, eliminating fixed workloads and optimizing simulation throughput. With self-service infrastructure and no IT constraints, you can access compute resources instantly and scale up as needed to accommodate growth.
Our PLEXOS Cloud Bundles are carefully curated to cater to the unique needs of different businesses in the energy simulation industry. Whether you're looking for an entry-level solution like Simulate or seeking advanced analytics with Bundle 2, we have the perfect package for you. Don't miss the opportunity to leverage our cutting-edge cloud solutions to drive innovation, streamline your workflow, and make informed decisions that will propel your business to new heights.
Seize the Energy Industry's Future with PLEXOS Cloud Analytics QuickStart Program
The energy industry waits for no one, and the time to elevate your simulations is now. Take advantage of our PLEXOS Cloud Analytics QuickStart program, allowing you to get started immediately and experience the benefits of PLEXOS Cloud with enhanced output analysis without delay.
Ready to Experience Industry Leading Insights? Talk to an Expert
If you're ready to harness the power of PLEXOS Cloud Bundles and revolutionize your energy simulations, reach out to us today. Let us help you choose the perfect bundle to unlock the full potential of your organization. Don't let your competitors outpace you – embrace the future of energy simulation with PLEXOS Cloud.