Return to Blog
ReNew Power, Reaping the Benefits of a Modeling-Driven Strategy
January 19, 2023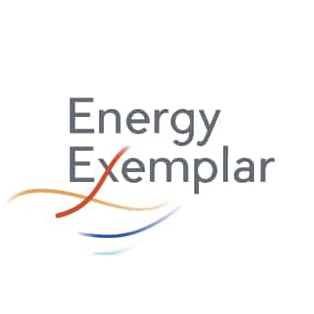 ReNew Power, the largest Pure-Play Renewable Energy Company in India
ReNew Power is the largest Pure-Play Renewable Energy (RE) Company in India, with a portfolio of more than 13 GW and interests across renewables, energy storage, green hydrogen, hydro storage, and solar and wind manufacturing. Their vision is 'To Build the Best Renewable Energy Company in the World'. Founded in 2011, the company is driven by the purpose to create a carbon-free world by accelerating the clean energy transition and got listed on NASDAQ in 2021. ReNew Power is well positioned as a market leader in the ongoing massive energy transition opportunity in India.
Challenges of a dynamically evolving market
ReNew Power is based in India, where the energy landscape is undergoing energy transition and market design is evolving to adapt accordingly. India announced in 2022 that it aims to reach net-zero emissions by 2070, meeting 50% of its electricity load from renewable sources by the year 2030. In parallel, the country's energy demand is expected to grow more than any other country in the world. This transition presents some unique challenges considering the size of the grid, market design, various fuel supply sources, and contractual arrangements, among others.
Grid size and complexity - India has the third largest power grid in the world, alongside integrations with neighboring countries Bhutan, Nepal, and Bangladesh. Both demand and the capacity required to meet it are growing rapidly. Steadily increasing by five to six per cent per year, demand is essentially doubling every ten to twelve years. Generation capacity is expected to double in the next eight years, as per a report by the Central Energy Agency (CEA). The report expects generation capacity of coal to go from about 50%-55% at present to 30%-35% by 2030 and will be replaced mostly by Renewable Energy (RE) sources. To give a sense of the dramatic shift towards RE, the report suggests that solar and wind capacity may reach around four times the existing capacity. This will require massive investments across battery, pumped hydro capacity, and other sources of grid flexibility.
Limitations on market design - On the procurement side, long term contracts (PPAs) have a share of close to 90% and the residual 10-11% is procured through power exchanges or bilateral short-term contracts. While the power markets and power exchanges in India were established in 2008, they still lack liquidity and depth.
Evolving contractual arrangements - Utilities are now moving away from the conventional wind-solar contracts to hybrid, Round-The-Clock (RTC), and flexible contracts, all of which require over-sizing at the generator's side, which, in turn, leaves asset developers exposed to power exchange and merchant market pricing risks.
Hence, accurate price forecasting combined with an understanding of market evolution and its impact on the developer's asset base, will be essential for risk mitigation and strategic decision making across investments.
Selecting software to deal with complex modeling capabilities
ReNew Power caters to its customers through diverse and innovative solutions. After securing the first -ever Round-The-Clock tender in 2020, the organization realized that market exposure is a critical part of the solution, and broader insights across various scenarios is paramount to investment decision making. Instead of relying on third parties, the need for in-house development of modeling capabilities was recognized, leading to the evaluation of various modeling solutions.
When evaluating options, ReNew Power looked for a solution that was:
Designed to handle volume of the problem statement as per the size of the grid
Adhering all techno-commercial properties of the complex supply mix and merit order
Catered to the market need and able to solve for various use cases for both the utility and C&I customer segments
An established solution which is easily accepted and approved by relevant stakeholders, including partners, investors, lenders, and even system planners
As ReNew evaluated their options, PLEXOS stood out due to the existing reputation and comfort amongst the userbase, robust model framework, flexibility in terms of its ability to model multiple objectives, simulate real world market structures, scenarios, custom constraints, temporal and spatial details covering a broad range of technologies. Also, it quickly became evident that many global stakeholders were confident about PLEXOS as a tool and its broad capabilities.
Certain functionalities including Value at Risk (VaR) Analysis, LT expansion, Resource Adequacy plan for utilities, scarcity market pricing, portfolio optimization across fuel sources and customized constraints builds, made PLEXOS stand out amongst its competition. These differentiators played a huge role in ReNew Power becoming the first developer in India to choose PLEXOS as their market modeling tool for major investment decisions.
Reaping the benefits of a modeling-driven strategy
ReNew Power has been using PLEXOS since the beginning of 2022. They are simulating the Indian grid, accounting for all inter-connected grids, including neighboring countries and 29 states which act as individual balancing areas i.e., nodes. Each of these nodes have unique demand profiles and supply contracts aggregating to 1000s of constraints and decision variables. On the supply side, the model accounts for different fuel types, covering all generators along with existing contracts.
Modeling with PLEXOS has given ReNew Power the ability to imagine how a central market in India will play out in the future, utilizing different scenarios on how policies will evolve and impact the investment value in the future.
PLEXOS also allows ReNew to provide inputs for their business strategy based on evolving regulations, market design and most importantly a mathematical understanding of the evolving grid in the future.
ReNew is currently using PLEXOS for market price forecasting, sizing RTC solutions, other dispatchable solutions for stakeholders, and any new investment analysis. PLEXOS is also being leveraged to build long term expansion scenarios, which can be shared with policy makers and the government to provide impact analysis of proposed policies and regulations.
As the Indian market gears up to lead a massive energy transition, ReNew Power expects to have many more use cases where PLEXOS can help as a differentiator.