Return to Blog
Renewable Energy: Planning and Preparing the Power Grid for the Future
September 16, 2021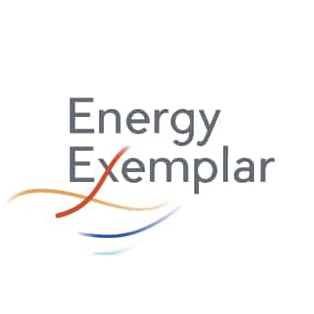 Renewable energy usage is on the rise, with its consumption exceeding coal use for the first time in 2019. It's now being used in every sector, including industrial (22%), transportation (12%), residential (7%), and commercial (2%) sectors. With the goal of net-zero emissions by 2050, it's not enough to see a rise in renewable energy usage. We must be more proactive in our planning and preparing for the power grid of the future. This means making use of business strategies, research, and investment programs.
The "end of the age of hydrocarbons" is being declared around the world, but is it that straightforward?
While the focus continues to be on production and consumption, one critical piece of the puzzle is often overlooked — the distribution of that energy through the grid.
Transitioning Towards Net-Zero Emissions in America and Around the Globe
The current global challenge of carbon neutrality by 2050 isn't overly black and white.
The energy system is a key part of making that goal happen. Specifically, in America, energy consumption accounts for approximately 17% of the world's energy sources. Energy (power, water, and heating) is the backbone of society, allowing American households and industries to function and thrive. However, as the population grows, so do the world's energy demands. This is why there is such a dramatic and necessary shift towards renewable energy in the works.
Effective grid planning and management will be imperative to the success of this goal.
Changes towards more renewable generation energy have inspired the evolution of greater flexibility in the grid, which traditional systems were never designed to accommodate. Originally designed to take a "top-down" approach, delivering power in one direction only, in high-demand areas, this will no longer be sufficient when aiming to distribute renewable energy, ranging from small-scale wind turbines to rooftop solar panels.
The grid must be able to adapt to changes in energy needs and consumption, including adapting to the use of electric car chargers. An electric vehicle can use up the same amount of electricity as the average American household currently uses for an entire day. This will require significant amounts of planning and innovation to redesign the current grid infrastructure. New predictive technologies will play a critical role here.
That's where digitalization initiatives like PLEXOS come in, adding sensors, data analytics, and other modern methods to make the evolution to renewable energy systems work more efficiently. It also involves the integration of energy carriers like gas, power, and others, which will be key in making the process more seamless and effective. Of course, this won't happen overnight. It's a long journey, and it's a complicated approach. However, proper planning and preparation will be necessary to achieve net-zero emissions, while avoiding grid congestion and other overloads.
These changes drive innovation, which is exciting, but it also leaves us all with a sense of uncertainty in the market. So, it's more important than ever to plan and prepare for the power grid of the future. You can't leave it to chance, because there are just too many factors to consider. You need to find a profitable business model that will work for you both now and in the future!
What Types of Energy Will Affect the Power Grid of the Future?
Different power sources will directly affect the way the grid will have to adapt to energy consumption. Currently, in New England, 95% of the resources proposed for the region are grid-scale wind, solar, and battery projects. It is understood that for this to happen, there needs to be an increase in planning, as well as an investment in staff skills, training, and software development — the type of software that ensures better decision-making. After all, some would argue that the U.S. power grid is the largest machine in the world. There are a lot of moving parts and considerations based on different types of energy.
So, the question remains. What types of energy will affect the future grid?
Solar Power
Solar is the world's single largest source of total energy supply and the process seems simple enough. However, both solar and wind are variable — they come and go with the weather. You can't simply ramp these energy sources up and down like you can fossil fuels. The power grid must evolve to handle the generation of solar, and then develop an effective way to distribute it to maximize usage, especially when there is a supply of excess energy.
To effectively use solar power, a new network of high-powered utility lines will be needed to connect to a main energy generation source. Instead of powering a single farm through solar power, the grid will adapt to power hundreds of farms with solar energy at once. Again, technology and software will be implemented to balance the two-way flow of solar energy.
Battery Power
Renewable energy is generated, but then it must be stored, acting as the true "bridge" to a cleaner energy future.
California is currently the global leader in its efforts to balance renewable energy in electric grids with battery technology. However, this trend is now being seen around the globe. The key is to target imbalances between supply and demand. Battery power items will need to be fully charged in the daytime to allow for proper use. Charging during this time of day when energy consumption is at its peak is an element the grid will have to adapt to.
Electric Cars
GM recently announced that the company will phase out gasoline vehicles. Considering fewer than 1% of cars on U.S. roads are electric, this shift shows how drastic new demands will be.
Electric cars will demand a lot from the power grid of the future. If every American switched to electric cars, it is estimated that the country would use approximately 25% more power than it does today. So, again, is the power grid ready to handle this upcoming surge?
The brief answer is yes. It is feasible but will require immense and careful planning.
Simply put, as more and more citizens purchase them, energy demands increase. More and more car owners will need to charge their cars at night for the next day. The more people are plugged in, the greater the energy demand for the grid. Plus, electric vehicles will affect where traditional power lines can go. There needs to be sufficient power for the increasing demand in residential areas and along roads and interstates.
At this time, the greatest considerations are:
Building more places to plugin

Generating enough power

Planning for

when

cars will need to be charged

The development of a cleaner grid
How Does Hydrogen Factor In?
When there is too much renewable energy, the idea is to take it off the system and store it, so you can re-electrify it for other uses as a stable reserve. It can help energy-intensive industries to de-carbonize as well as being the base material for processing. Globally, we've begun to move toward green hydrogen production, which involves using an electrolyzer, powered by renewables, to break down the water molecules.
Since renewable energy by itself cannot cost-effectively deliver the net-zero goals, hydrogen is an important part of the de-carbonization process. It helps bridge the gap for those industries, like steel, that just does not easily lend themselves to electrification.
You can use hydrogen energy for balancing and to support renewable energy variables, but it will be used far more for those industrial usage scenarios that would be difficult to decarbonize at least in the short term. PLEXOS allows you to run modeling to determine the return on investment, which allows you to more easily invest where you know it will make the most sense both now and in the future, as you progress toward that Net-Zero goal.
Why Is PLEXOS Essential for the Net-Zero Carbon by 2050 Initiative?
Energy Exemplar offers PLEXOS as the most comprehensive software solution for energy system modeling. PLEXOS offers a strategic approach that helps you forecast the outcomes with greater accuracy. So, you have a competitive edge as you manage regulations and compliance, but you also have a simulation support team that's with you every step of the way. Let's look at what this net-zero emissions challenge entails and how PLEXOS supports your efforts in that direction.
At Energy Exemplar, we're dedicated to providing you with the best flexible and powerful solutions to model your electric power, water, and gas systems end-to-end. We stand behind our solution-oriented approach with an experienced and knowledgeable team of experts who not only know the industry but are passionate about what we do.