Return to Blog
EBRD pioneers energy transition investment with PLEXOS modelling
April 12, 2022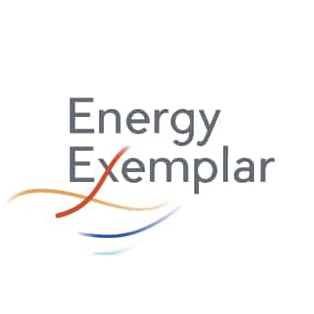 Energy Exemplar today announced their renewed partnership with the European Bank for Reconstruction and Development (EBRD).

The EBRD was established in 1991 to help build a new, post-Cold War era in Central and Eastern Europe. Its aim is to foster the transition towards open market-oriented economies and promote private and entrepreneurial initiative. The Bank provides project financing for banks, industries and businesses as well as publicly owned companies to support privatisation, restructure state-owned firms and improve municipal services.
The EBRD, a leader in climate finance, is owned by 71 countries from five continents, as well as the European Union and the European Investment Bank. The EBRD's Green Economy Transition (GET) 2021-25 aids in building green, low carbon and resilient economies. With almost half of the EBRD's annual investment now in green energy, the Bank's priority is to ensure investment decisions are well founded and guaranteed to help accelerate decarbonisation efforts.
In order to support the sustainable transition towards the carbon neutrality of the energy sectors in the countries where it operates, for the past year, the EBRD has been using Energy Exemplar's advanced energy modelling and simulation software PLEXOS. With licenses across the power and gas module, the Bank can gain a detailed view of current and future energy networks and the close synergies between power and fuels supply chains.

"The European Bank for Reconstruction and Development leverages partnerships between industry-leading businesses, investors, governments and consumers to plan for and deliver the infrastructure needed for the decarbonisation of the energy sector in a just, sustainable, reliable and cost-efficient way. In supporting the development of low-carbon pathways in line with the goals of the Paris Agreement, we value our close cooperation with Energy Exemplar and look forward to continuing to push the boundaries of what is possible to analyse with PLEXOS."

- Cristian Carraretto, Head of Sustainable Business and Infrastructure, Energy Transition, at the EBRD
The EBRD plans to continue to use PLEXOS to:
Gain a solid overview of the decarbonisation challenge across the EBRD region so as to accelerate the energy transition in power and gas sectors

Explore low-carbon pathways that combine renewables, electrification, development of emerging low-carbon fuels such as hydrogen and more, in highly carbon-intensive countries with acute needs to increase investments in renewable energy solutions

Conduct long-term modelling of integrated energy systems – a fundamental instrument in the Bank's policy dialogue with policymakers.

"I'm happy to announce that we have signed a 3-year extension agreement with our valued partner, the EBRD. Over the past year of closely working together, the EBRD has been pioneering our technology across the Eastern European energy markets and beyond. It has been a delight to see first-hand the impact our tool can have on real world energy scenarios, and we look forward to what more is to come. As we extend our partnership, opportunities to drive further energy decarbonisation and increase energy security become limitless."

- Michael Schneider, Senior Vice President, Head of EMEA at Energy Exemplar
---
About the EBRD: The EBRD (European Bank for Reconstruction and Development) is a leader in climate finance in regions stretching across three continents, from central and Eastern Europe to Central Asia and the Southern and Eastern Mediterranean. It has committed to align all its operations with the goals of the Paris Agreement by the end of 2022 and make more than 50 per cent of its investments green by 2025.
About Energy Exemplar: Energy Exemplar develops and supports PLEXOS, the market leading integrated energy simulation software. Along with electric power, water & gas datasets, users can digitally replicate real-world energy markets to deliver crucial forecasting. From short-term analysis to long-term planning studies, PLEXOS helps to inform trading, generation scheduling, capacity expansion and market analysis across industry sectors. From their regional HQs including the US, Europe, North and South America and as well as Asia, Energy Exemplar helps 400+ customers, comprising a large share of the world's top energy market stakeholders, across over 60 countries analyse scenarios for the most accurate outcomes while supporting their organisational and digital transformation.