Return to Blog
Helping Enable Abu Dhabi Integrate Renewables and Reach Net Zero
March 11, 2022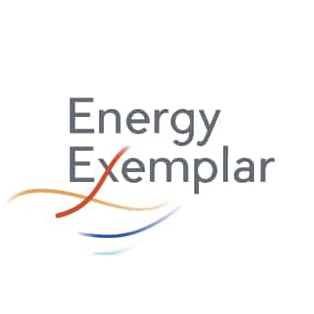 Using complementary PLEXOS models to strike the optimal balance between cost and energy security whilst reaching the UAE Government's sustainability targets
As the sole procurer of water and power within the Emirate of Abu Dhabi, EWEC (Emirates Water and Electricity Company) is responsible for the integrated coordination of planning, purchasing and supply of power and water across the UAE. EWEC develops the production portfolio to minimise total system cost, ensure power and water system security standards are met, support the UAE Government's vision, and enable the advancement UAE Energy Strategy 2050 through partnerships and collaboration.
EWEC partners with 16 plants across the United Arab Emirates (UAE) to supply water and electricity to residential, industrial and commercial customers. EWEC's portfolio of power generation capacity is 17.7 GW and it has ambitious sustainability goals for the future, aiming for a 50% reduction in CO2 emissions by 2025. It also targets replacing current thermal desalination with a total of 2.4million m3 / day (530MIGD) of membrane based reverse osmosis (RO) capacity that can run directly on low carbon electricity by 2026.
Until 2019, nearly all of the power in Abu Dhabi was produced from gas-fired generation, says Bruce Smith, Strategy and Planning Executive Director at EWEC. But he says that the country has come a long way in its sustainability efforts.
"Contrast that with where we are today. The first nuclear reactor is operational. The second nuclear reactor is shortly going to achieve commercial operation. We have the world's largest single solar plant already operating. And we're looking at, 'how do we expand that rollout in the years ahead?'."

Bruce Smith,

-Strategy and Planning Executive Director at EWEC
Planning for ambitious sustainability goals
EWEC is strategically developing clean, efficient water and power supply to reduce the carbon footprint of water production in Abu Dhabi by more than 70% in the next five years. To achieve these sustainability goals, EWEC is using Energy Exemplar's PLEXOS software, which Smith says is the best out there.
But Smith recognizes that EWEC's challenges are multifaceted. They need to provide reliable power and water resources for customers while balancing sustainability and cost mandates. These mandates will largely help in achieving zero carbon, but accounting for these parameters in models is difficult.
The opportunity presented by rapidly falling technology costs is also one which EWEC is taking advantage of.
"Five years ago, solar was expensive. Even the first project in Dubai, at $58 per megawatt hour, was relatively expensive," Smith says. "We're now in a world where solar PV is the cheapest energy that we can buy. It's 13 and a half dollars in the most recent project."
Modeling the integration of solar power
EWEC believes it's reasonable to assume that the economics of solar energy and batteries will continue to improve into the future, making them attractive and economic alternatives to carbonized energy systems. However, EWEC's modeling experts have experienced challenges accounting for solar power in their models. Gas-fired generation systems are flexible, and easy to dispatch. Once solar power is considered, the model becomes more dynamic and variable which introduces new challenges.

"The challenge that we face is managing and developing a system where a cloud can come over the top of a solar plant and reduce the output from 800 or 900 megawatts to less than 100 megawatts in the space of 15 to 20 minutes, and then it can do the same in reverse." Smith says. "We need to have a system that's sufficiently flexible and agile that it can respond to that."
Developing short- versus long-term models
Adam Beddison, Lead Modeling Analyst at EWEC, has led the team's modeling efforts for the past couple of years by creating Long-term (LT) and Short-term mixed-integer programming (ST MIP) models. While each model type has distinct benefits and limitations, EWEC has been able to obtain the right amount of detail at the right time. Beddison says that PLEXOS LT can model a 15-year horizon in under an hour whilst the time-sequential ST MIP can model 15 years in about 7.5 days if run sequentially.

The LT model recommends capacity with monthly load duration curve blocks. Beddison says that this is useful for modeling predominantly gas systems. The LT model captures peak load and total annual energy faithfully resulting in only a ~5% error when back-casting actual annual fuel demand. One limitation of this module is that the PLEXOS LT interface cannot capture the full chronology or intraday details needed for evaluating Battery Energy Storage Systems (BESS) investment in the AD system. LT models are useful for their efficient run time and high-level holistic overview of energy systems.
In contrast, ST MIP models can take over one week to run a 15-year forecast sequentially. This model includes hourly unit commitment details, multiple gas contracts with storage, cogeneration dynamics, a full water network and operating reserve requirements. ST MIP models are also useful for forecasting PV curtailment, revenue adequacy, system SRMC, and simulating dispatch for power system studies. One limitation of this model is that it cannot recommend an optimal investment strategy for EWEC. Because both LT and ST MIP present distinct advantages, EWEC have adopted a market modelling methodology which uses both models in a complementary fashion.
As Beddison and the EWEC modeling team create these PLEXOS models with forecast horizons to 2035 and beyond, they cannot accurately develop an optimized strategy for economic investment initiatives without considering climate targets. In reflecting technical, commercial, and physical realities of power and water systems, EWEC's models have become progressively more complex, which consequently increases run time. From 2020 to 2021, EWEC's modeling runtime increased ten-fold.
Calibrating ever-evolving PLEXOS models
As EWEC continues to reduce the emissions associated with water and energy production, Energy Exemplar will continue to listen and respond to EWEC's needs. To further evolve its modeling, EWEC needs to be able to represent how the system operates with greater detail. Greater detail is correlated with longer run times.
More specifically, EWEC would like to enhance the level of detail in the LT models to observe intraday storage and to reduce the ST MIP simulation runtimes. This would allow Beddison and the EWEC team to find a happy medium between the less-detailed LT expansion models and more-detailed ST MIP models, which will be used to evaluate the optimal capacity of PV and BESS.
Achieving successful carbon reduction with PLEXOS
Decarbonization efforts thus far have decreased the amount of carbon in Abu Dhabi and the Northern Emirates. Additional work is necessary to achieve net zero by 2050. With the PLEXOS modeling interface providing the right amount of detail with efficient run times, EWEC will be able to achieve these goals.