Return to Blog
Announcing PLEXOS 9: Accelerating the Future of Decision Analytics
November 3, 2021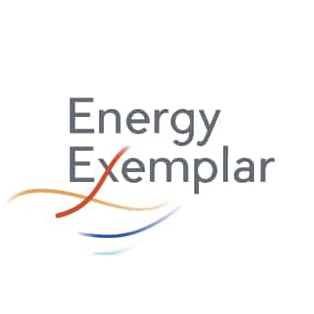 Energy Exemplar's PLEXOS 9 Accelerates the Future of Decision Analytics
Energy Exemplar today announced the release of PLEXOS 9, the latest version of its robust energy market simulation software. With modeling capabilities across electric, water, gas and renewable energy systems, the powerful new PLEXOS 9 provides expanded insights that include market price forecasting, policy analysis, and maintenance planning.
New capabilities include universal classes for modeling business systems dependent on energy, vehicle-to-grid modeling and detailed gas and water modeling. The new PLEXOS 9 release has expanded capabilities powered by PLEXOS Cloud, the next-generation SaaS delivery of PLEXOS.
Our customers' constantly changing energy needs are exponentially driving up the complexity of computational problems solved by PLEXOS. Fixed infrastructure solutions cannot scale to the fluctuating needs of high-powered simulation requirements. PLEXOS Cloud brings the next generation cloud scalability and infrastructure elasticity needed to solve the largest computational problems. Complex simulations can run faster on highly optimized infrastructure, allowing customers to do more in less time.
With a new role-based interface, PLEXOS Cloud allows users to navigate data and gather and share insights with team-members and stakeholders, without the need for desktop software—a critical capability for customers working remotely during the pandemic.
Energy Exemplar CEO David Wilson said that PLEXOS 9 is the most comprehensive software for energy modeling on the market today.
"With PLEXOS 9 and Cloud, Energy Exemplar offers a strategic approach that helps you forecast outcomes with greater accuracy and speed. This gives you a competitive edge as you make investment and operations decisions," Wilson said.
Energy Exemplar developed the latest version of PLEXOS with the future in mind. From an ever-growing increase in energy demand, to rapid electrification and decarbonization policy changes—the future holds no shortages of challenges to solve.
"Keeping ahead of the pace and scale of change in business, information, technology, and policies requires a modern approach to decision-analytics," Wilson said. "We've done just that by investing in the development of our latest version of PLEXOS—including making it even more powerful with a Cloud delivery option."
PLEXOS also offers ready-to-use market data, available to both desktop and Cloud customers. These datasets, developed by PLEXOS data experts, provide the ideal foundation for market analysis and help users uncover insights quicker.
With powerful upgrades and new features, PLEXOS 9 is truly a revolution in the approach to energy modeling and simulation.
---
About PLEXOS:
PLEXOS, first released in 2000, is a unified energy optimization platform that provides analytics and decision-support to modelers, generators, and market analysts. Its powerful simulation engine analyzes zonal and nodal energy models ranging from long-term investment planning to medium-term operational planning and down to short-term, hourly, and intra-hourly market simulations. PLEXOS is the only solution that unifies market simulations across electric, water, gas and renewable energy systems
About Energy Exemplar:
Energy Exemplar is the market leader in the technology of optimization-based energy market simulation. Our software suite, headlined by PLEXOS® and Aurora, is used across every region of the world for a wide range of applications, from short-term analysis to long-term planning studies. It is relied upon by hundreds of organizations worldwide to inform multi-million-dollar decisions. Our people continually think of novel approaches and more realistic simulations that enhance decision making, create market opportunities and enable utilities and regulatory authorities to become smarter, more energy efficient and profitable. Energy Exemplar continues to 'push the envelope,' being first-to-market with the latest advances in programming and energy market simulations, as it strives to offer the most comprehensive simulation software to its customer base.