Energy Exemplar recently participated in the panel Electric Power Markets – Role of Renewables & Environmental Trading at the Platts Nodal Trader Conference in New York. It was my pleasure as the Senior Principal Product Manager for PLEXOS, to be invited by Reza Haidari, Global Head of Power, Gas, Coal and Carbon, Refinitiv to appear alongside:
Guillermo Bautista, Director, Market Analysis and Forecasting, CAISO
Daniel Scarbrough, Founder, President, and COO, INCUBEX
Christian Schneider, Managing Director, Nodal Exchange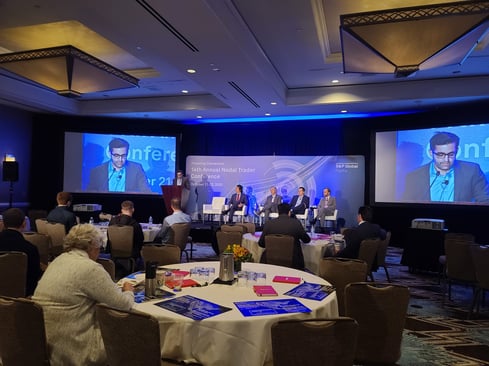 Figure 1: Photograph by Ryan Tyler, 22 October 2021, Electric Power Markets – Role of Renewables & Environmental Trading panel
The panel discussed numerous topics ranging from the rapid growth of interest in traded renewable products such as Renewable Energy Contracts (RECs), the diversity of Carbon markets (discussed by Mr. Scarbrough), the EU's push for a global Carbon price (raised by Mr. Schneider), and the challenges inherent in such a policy.
I took the opportunity to introduce Energy Exemplar's insights on the impact of renewable energy sources and the evolution of clean energy in the marketplace.
Uncertainty is increasingly impactful.
Weather events are increasing in frequency, and their impact on the electric power sector is magnified by the level of renewable resource penetration. At the same time, there are many outstanding new technologies such as Battery Energy Storage Systems (BESS), Hydrogen, renewable fuels, electric vehicles as well as new market products like flexible ramping which are stepping up to address these uncertainties around sustainable energy. Excellent fundamental analysis is required to identify which combinations of these solutions provide the most value.
Electric power markets are increasingly interconnected with adjacent verticals and their markets.
Electric Power and Natural Gas are one example of this interconnectedness. However, many verticals in areas such as transport and heavy industry are also relying on electric power as a route to decarbonization which will create a new set of value-based criteria for electric power markets.
Price formation will evolve.
Dr. Bautista referred to several products that CAISO has created to address the changing needs of the grid. I shared additional insights from a recent panel presentation to representatives of New Zealand alongside Dr. Kevin Broad of Broad Solutions based in New Zealand, and Dr. Paul Deane of University College, Cork in Ireland. Price discovery in high renewable systems is likely to require more value signals from demand in adjacent sectors as the depth of the cost-based supply stacks shrinks.
Solving the Renewable Energy Equation
PLEXOS 9 brings the capability to understand uncertainty, interconnectedness, and economic price formation as never before possible. Universal classes in PLEXOS 9 make it possible to incorporate detailed economic behaviors in virtually any adjacent market. PLEXOS 9 also further enhances the existing PLEXOS functionality for Power and Gas co-optimization, Power2X, EVs, and other adjacencies.
Do you want to hear more about PLEXOS 9?
Join our webcast series or check out PLEXOS 9!