As provider of the world's leading energy modelling & analytics platform PLEXOS, Energy Exemplar is delighted to sponsor this year's Energy Trading Week. This annual event is a key gathering for leaders in power, gas, oil and LNG trading from across Europe and beyond.
Our team of experts brings a wealth of knowledge and experience in energy trading, providing unique perspectives on and solutions to the challenges and opportunities facing the industry.
We look forward to sharing our insights, showing live demos, and engaging in lively discussions with fellow participants at our booth.
Delegates are also cordially invited to join our drinks reception on 28 September on the exhibition floor - we have an exciting announcement, so be sure to stay around for a drink!
Our PANEL Discussion
Forecasting and optimisation for energy trading: What's available?
Energy Trading Markets
Are the models adapting well to the current turmoil? Have predictions lost in accuracy as a result of the energy crisis?
What do you do when your forecasts turn out to be wrong?
Short-term vs longer-term forecasting
How will virtual power plants affect prices as we move toward a more distributed generation mix in the future?
Flow Based Market Coupling
Our Speaker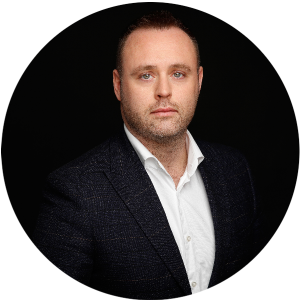 Dr. David Robertson
VP Solutions (EMEA)
Energy Exemplar
A special announcement
Drinks Reception with Special Announcement
Energy Exemplar are delighted to be the official drinks sponsor in the evening of Day 1 - make sure you stick around and join us on the main exhibition floor.
We have something special we cannot wait to share with our fellow ETW delegates - "you heard it here first!"
It's a first of its kind, self serve analytics solution specifically for Traders in GB, you do not want to miss this.
Our Use Cases
Transformative Decision Support for Energy Markets