Gas markets across the globe are experiencing fundamental change
Answer billion-dollar questions with unprecedented clarity
Regional Policy Impact Analysis
PLEXOS Gas captures the entire infrastructure of the North American, European, and Asian Gas network along with the capabilities to model carbon emissions, energy storage, renewable natural gas, and hydrogen.
Transparency into market uncertainties
Model and understand the impacts of transportation bottlenecks, infrastructure development, weather, market pricing and technology trends – including future scenarios of potential market outcomes to 2050
Infrastructure Investment insights
Right size your infrastructure to account for the entire gas ecosystem including existing and future expansions for gas processing plants, pipelines, storage facilities and LNG plants.
Gas Hub Price Forecasts
Accurately model beyond published futures and examine the impacts of extreme weather events or unplanned outages to key assets.
Learn More about Regional Datasets
Detailed representation of gas market infrastructure and fundamental market drivers
Simulate the interplay of gas supplies, pipeline flows, storage inventory, and pricing modeling the primary characteristics of the natural gas industry and easily modifying assumptions from weather to pipeline maintenance and availability.
Zoom into the map, where you can analyze individual nodes such as the Chicago city gate to analyze price changes overtime.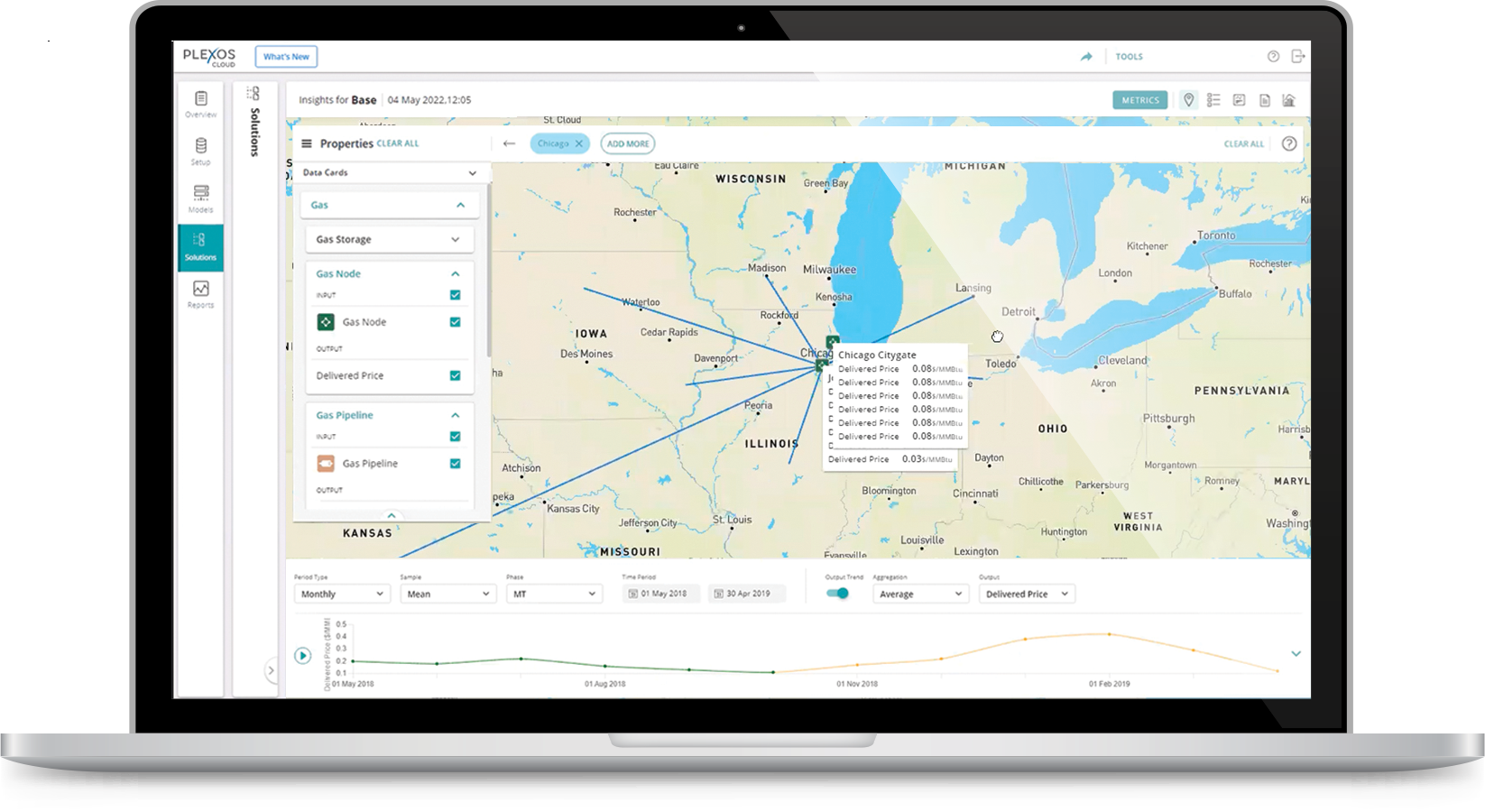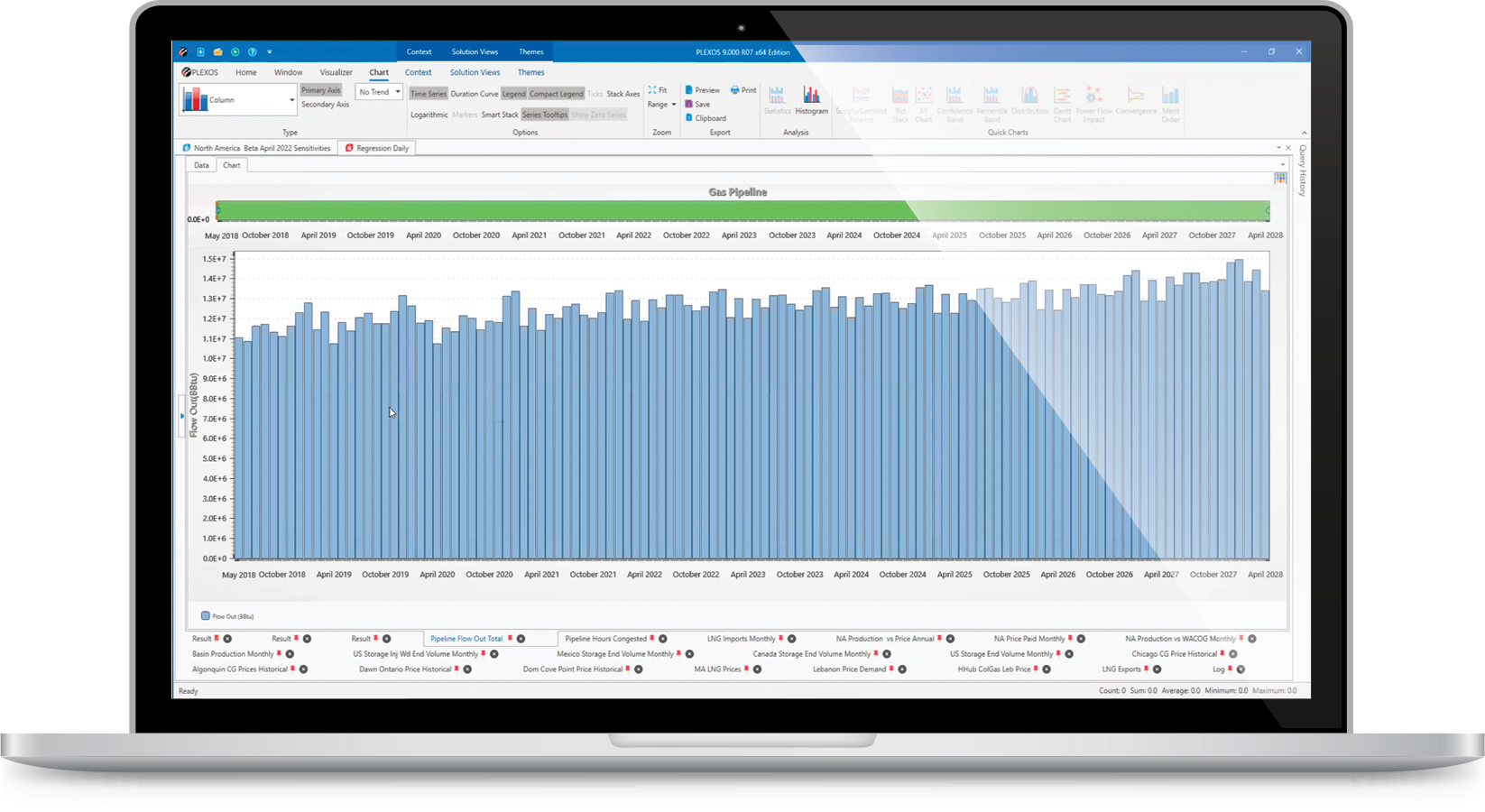 Analyze pipeline flow across the entire network.
Analyze congestion's impact on pricing across the entire network or a specific pipeline.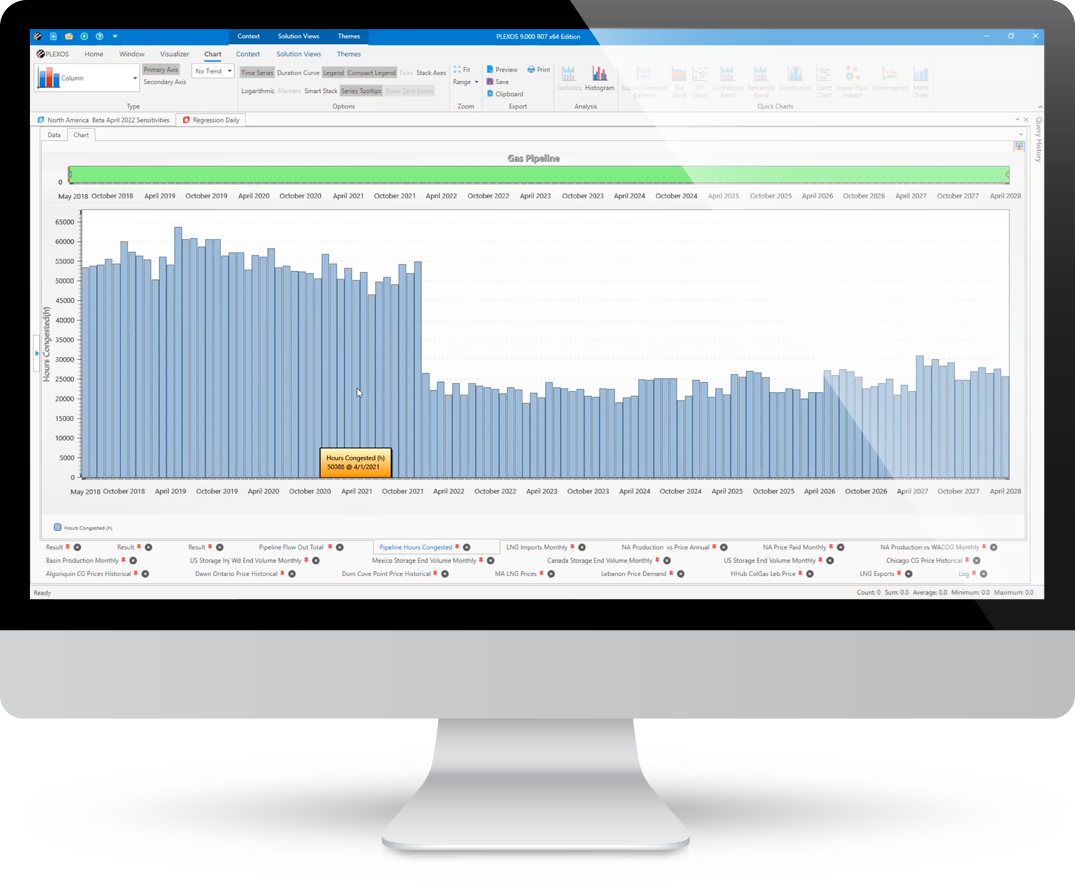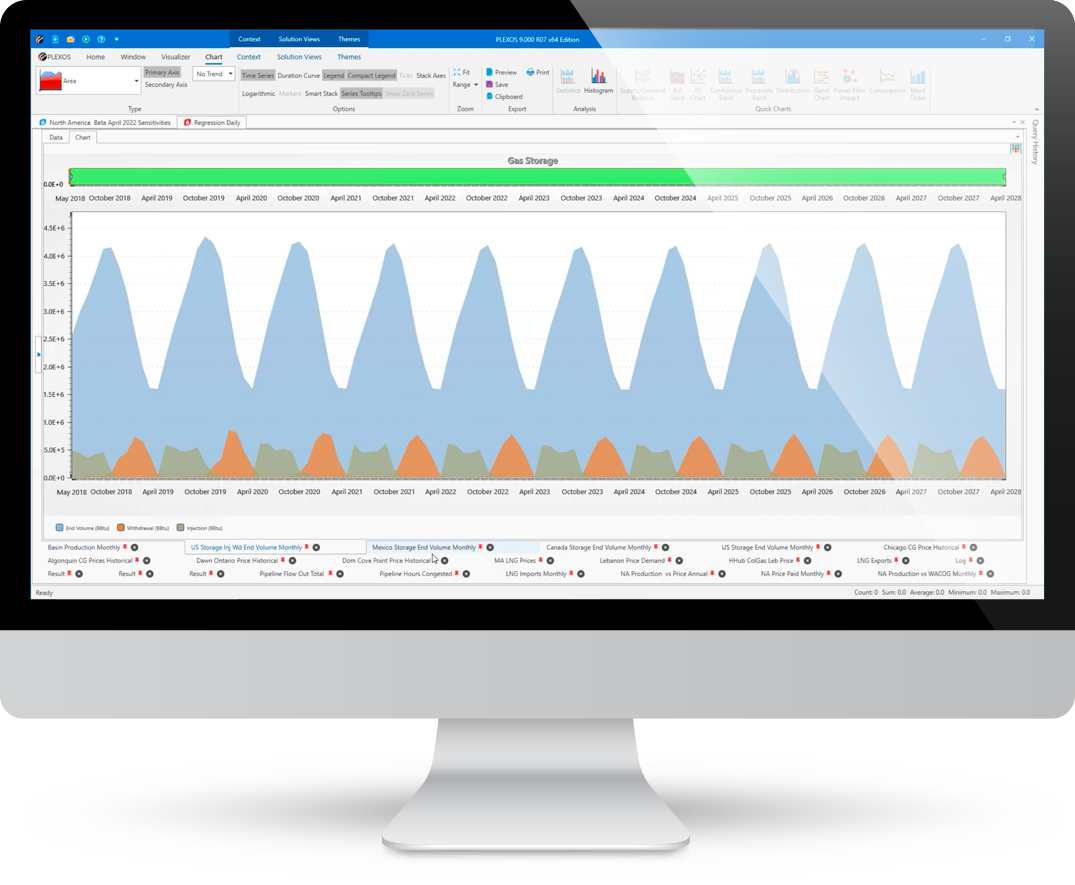 Gas storage and gas price arbitrage
Analyze inter-hub pricing and future forecasting by zooming into detailed pricing at the hub level, with daily-level granularity.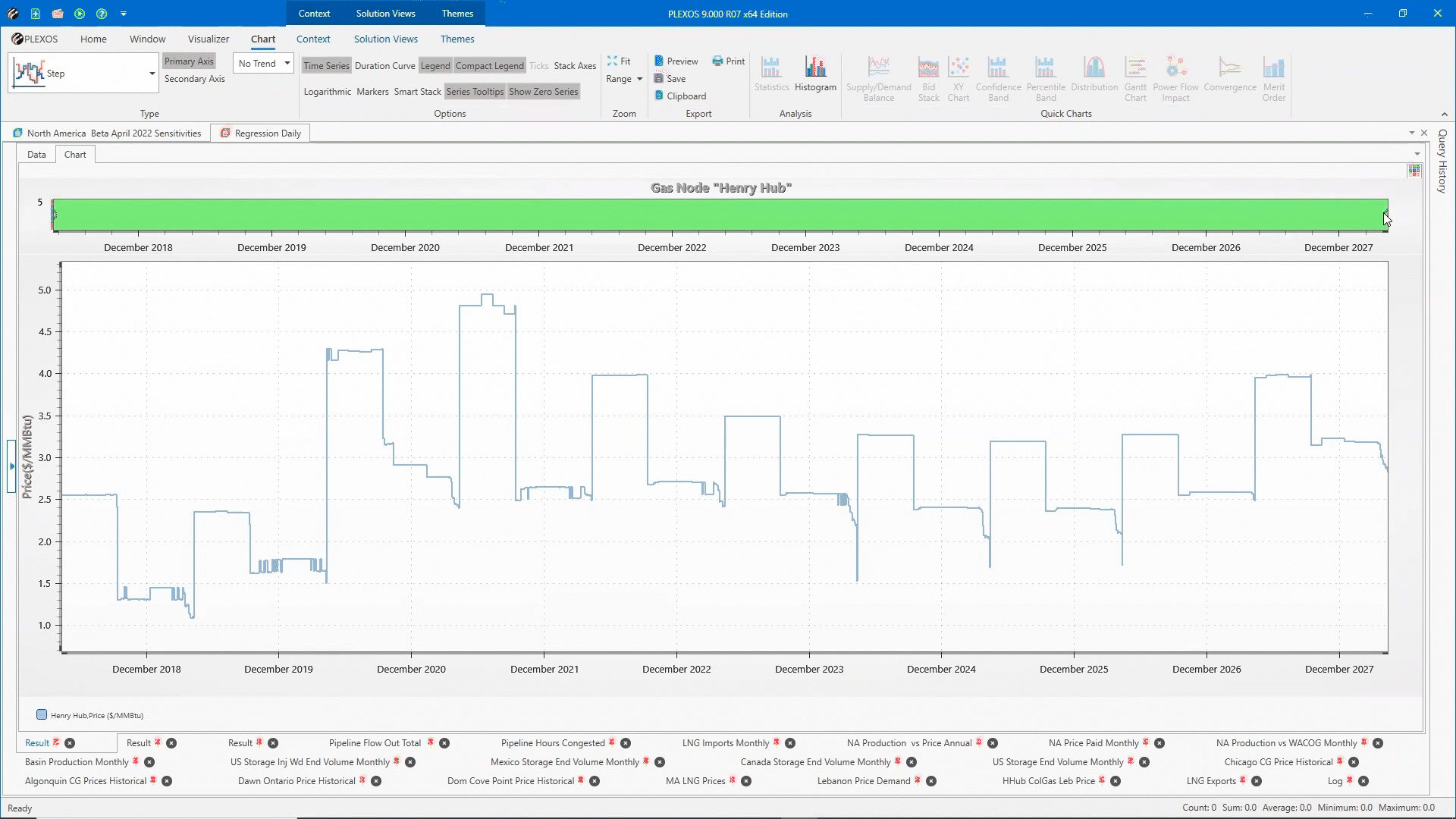 Introducing our PLEXOS dataset for the North American Gas Market. This fundamental dataset is the most comprehensive view available of the entire gas ecosystem – giving you what's needed to understand future LNG export and imports; all supply scenarios; the impact of changing demand patterns; fundamental gas price analysis; and so much more. And in this era of unpredictability and critical questions surrounding the global gas market, this timely dataset release can help you uncover insights that weren't previously possible.
Stay ahead of the market transition
European Gas Dataset
Introducing our latest dataset for PLEXOS to aid with European gas use cases. This fundamental dataset provides an up-to-date view of the entire gas market ecosystem, giving you what's needed to understand demand/supply balance; security of supply; market prices; and much more. And in this era of extreme uncertainty, this timely dataset can provide peace of mind by allowing you to uncover almost any gas scenario and its impact on your operations or investments.
Take the next step in energy market analysis
Model the entire gas market ecosystem using in a single platform.