At Energy Exemplar, our customers are our #1 priority.
We've been continuously improving our software products and solutions to address the requirements of our customers and adapt to the ever-changing energy industry across the globe.
Over the years, we have worked with hundreds of companies for countless hours to help each one achieve successful outcomes. Every solution we deploy typically follows the same process.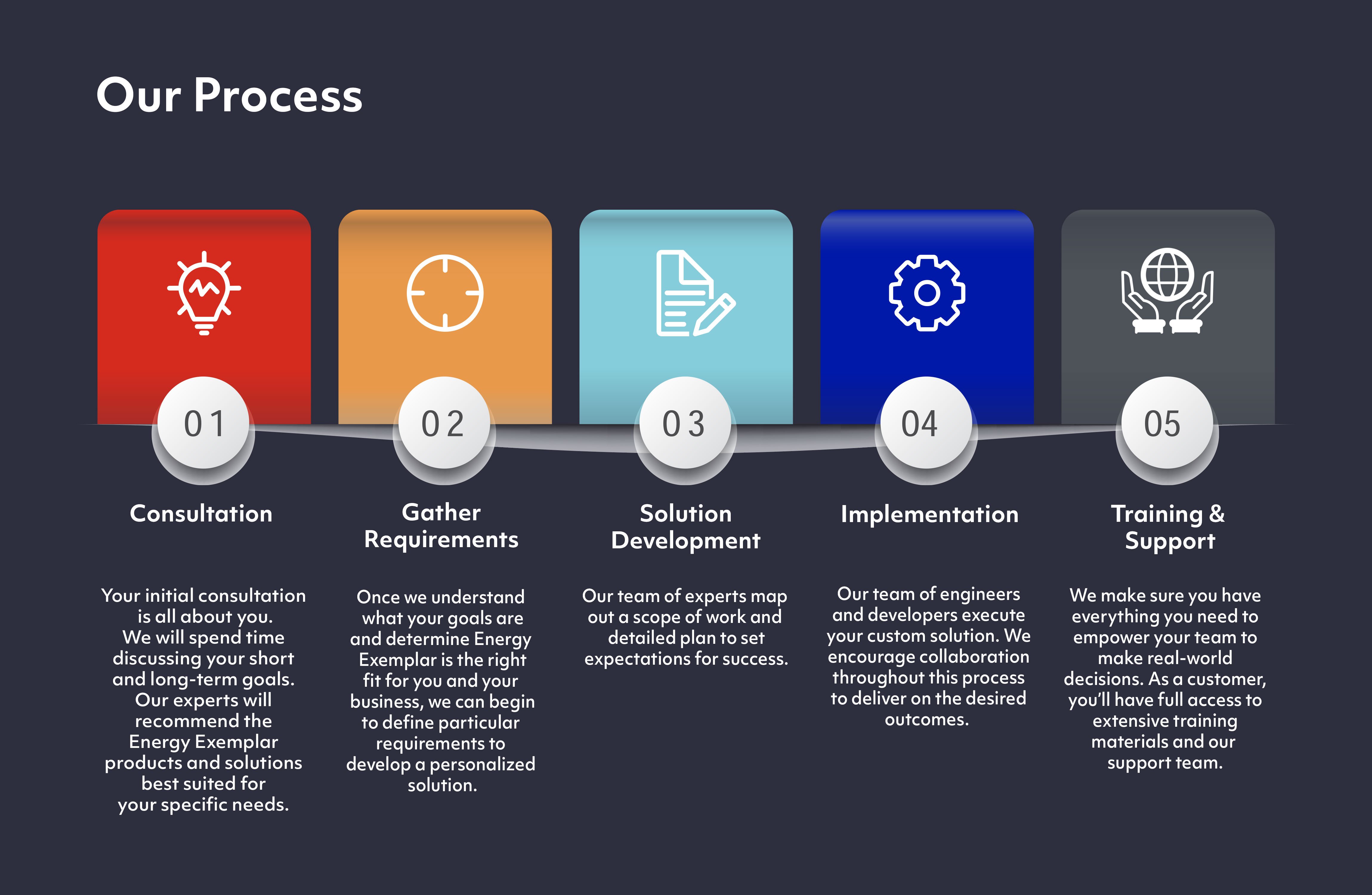 Step 1: Initial consultation
The first step is to better understand your business, pain points, and short and long-term goals to determine our products and solutions are the best fit for you.
Step 2: Requirements gathering
Now that we know more about your goals, we can start taking a closer look at what systems you have in place, discuss the parameters needed, and define the requirements for your personalized solution.
Step 3: Solution Development
Our team of experts will take all of your needs into consideration and map out a scope of work. We'll work with you to set expectations for success.
Step 4: Implementation
Once we have our plan in place, we'll deploy your custom solution. Rest assured we encourage collaboration throughout this entire process.
Step 5: Training & Support
We make sure you have everything you need to feel confident about your new products and solutions. As a customer, you'll have full access to extensive training materials and our support team.
---
As the market leader in energy simulation software and solutions, Energy Exemplar delivers and supports 400+ customers across the globe. Our process for deploying personalized solutions has been purposefully built and proven for success. We're here to help you confidently model and forecast to make real-world decisions for tomorrow-- today.